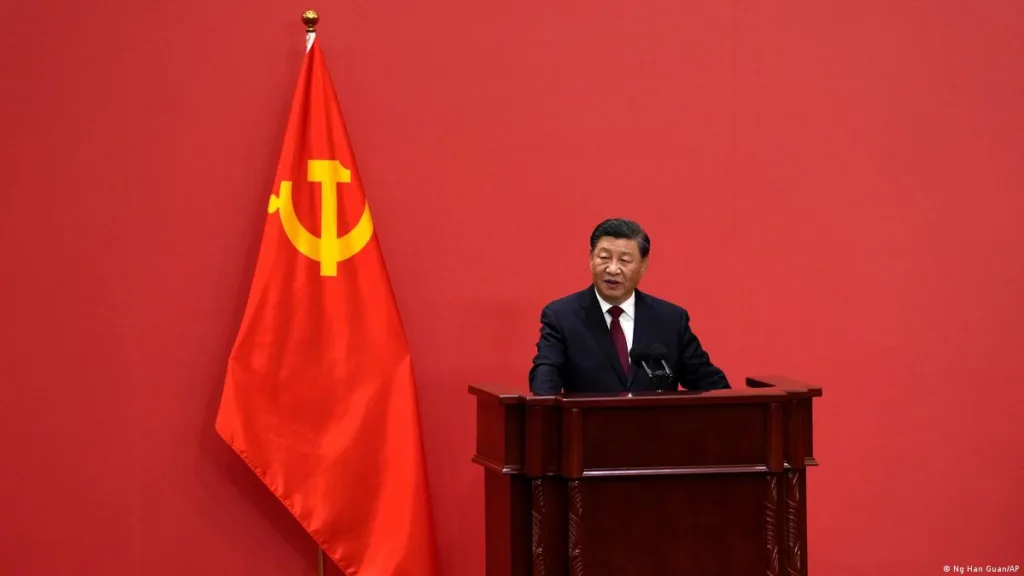 Xi Jinping retained power at the Communist Party's Congress.
Chinese president, Xi Jinping, has established presence as the country's most powerful leader since Mao Zedong after emerging as the Asian nation's ruler for a third term. Following his victory, Communist Party's chief, Li Qiang, accompanied Xi onto the stage during the introduction of the new Politburo Standing Committee at the Great Hall of the People in a show that meant Qiang is now in line to succeed the country's premier, Li Keqiang, who is expected to retire in March, 2023.
Zhao Leji and Wang Huning make a return to the seven-man Standing Committee from the previous committee. New comers Ding Xuexiang, Cai Qi, Li Xi, and Li Qiang who is expected to become premier soon are also part of the Committee comprised of Xi's strong loyalists.
Since emerging as Chinese leader in 2012, President Xi has built China as a global power and is currently at loggerheads with world powers like the United States over his support for Russian leader, Vladimir Putin, in the war between Russia and Ukraine, and Chinese threats to carry out a military operation in Taiwan.
Source
Reuters