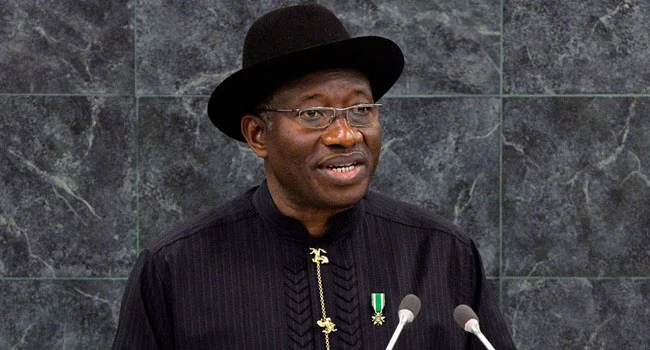 It is not the first time flood has hit the home of the President Goodluck Jonathan.
As Nigeria continues to battle with flood which has affected at least 25 states out of the country's 36 and the capital city, Abuja, former President Goodluck Ebele Jonathan, has joined the list of Nigerians affected by the disaster which has displaced over 200,000 residents, killed at least 600, and destroyed properties and businesses.
The residence of President Jonathan in Otuoke, Bayelsa State, has been ravaged by the flood. It is not the first time the home of the country's former leader has been affected by flood. It will be recalled that in 2012, his Otuoke residence was taken over by flood.
During a visit to President Jonathan's home, Bayelsa State governor, Duoye Diri, described the incident as an "attack by natural disaster." Diri lamented the situation which has left several commuters homeless and assured residents of the state of his administration's commitment to salvage the situation.
Source
The Nation