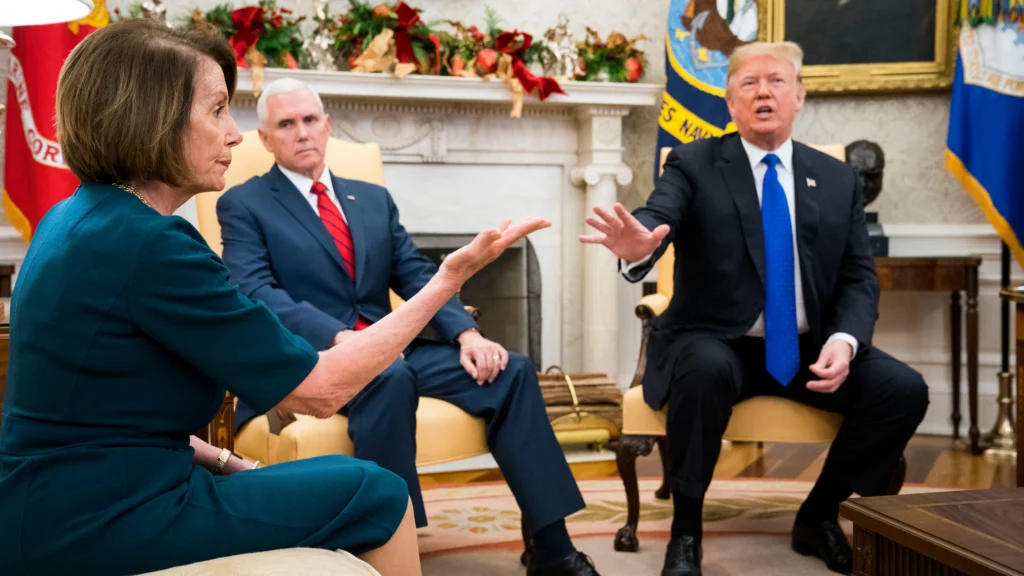 Trump aimed a jibe at his political opponents during Monday's rally.
Former US President, Donald Trump, labelled House Speaker, Nancy Pelosi, "an animal'' on Monday, November 7, 2022, during a rally ahead of the US midterm elections on Tuesday, November 8. Trump's verbal attack on Pelosi comes few days after the speaker's husband, Paul Pelosi, was attacked with a hammer by a man who has been charged with seeking to kidnap the House Speaker.
Trump said: "I think she's an animal, too, to tell you the truth," at the rally near Dayton, Ohio, as he campaigned for Republican candidates on the eve of the elections before recalling his impeachment by the House led by Pelosi. The businessman also called an MS-13 gang member who has been convicted of murder "an animal.''
Nancy Pelosi's husband was attacked in San Francisco on October 28, 2022, by a man who has been charged with making efforts to kidnap the Speaker and harm other Democrats Party members. The attack raised concerns about political violence especially among Democrats.
Trump also talked about the backlash he expected from Democrats, saying:
"They'll say, 'What a horrible thing. He called Nancy Pelosi an animal…I will never use the word bullshit again. But what she did to us in this country … "
He also called the speaker "crazy Nancy Pelosi,'' like he usually does and urged electorates to vote for Republican candidates in Tuesday's elections.
Source
Politico