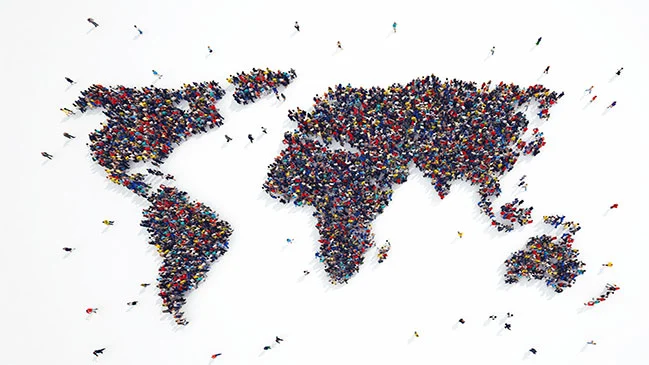 Nigeria's population has contributed significantly as the world hits 8 billion.
World's most populous black nation, Nigeria, is now the sixth most populous country in the globe according to a United Nations Department of Economic and Social Affairs report.
The report released by the global agency on Tuesday, November 15, 2022, revealed that the world population has hit an estimated 8 billion.
Eight countries (Nigeria, Egypt, Pakistan, Ethiopia, India, the United Republic of Tanzania, the Democratic Republic of Congo, and the Phillipines), form more than half of the projected population concentration.
Projections made in the United Nations World Population Prospects 2022 also suggest that India will surpass China as the world's most populous country in 2023, global population will hit 8.5 billion in 2030, 9.7 billion by 2050, and a peak of 10.4 billion in the 2080s. The global population projection for the 2080s is expected to maintain same level until 2100.
Further, the report disclosed that fertility has fallen for many countries in recent decades.
It said:
"Today, two-thirds of the global population lives in a country or area where lifetime fertility is below 2.1 births per woman, roughly the level required for zero growth in the long run for a population with low mortality. The populations of 61 countries or areas are projected to decrease by 1 percent or more between 2022 and 2050, owing to sustained low levels of fertility and, in some cases, elevated rates of emigration.''
Reacting to the report, the UN Secretary-General, António Guterres, said:
"This year's World Population Day falls during a milestone year when we anticipate the birth of the earth's eight billionth inhabitant. This is an occasion to celebrate our diversity, recognise our common humanity, and marvel at advancements in health that have extended lifespans and dramatically reduced maternal and child mortality rates. At the same time, it is a reminder of our shared responsibility to care for our planet and a moment to reflect on where we still fall short of our commitments to one another.''
Nigeria's new leadership after the 2023 general election will look towards exploring the benefits of a large population.
Source
LIB
Featured Image Credit: BIB Bund