Lilian Afegbai Was Nearly Expelled After A Sex Scene With Jim Iyke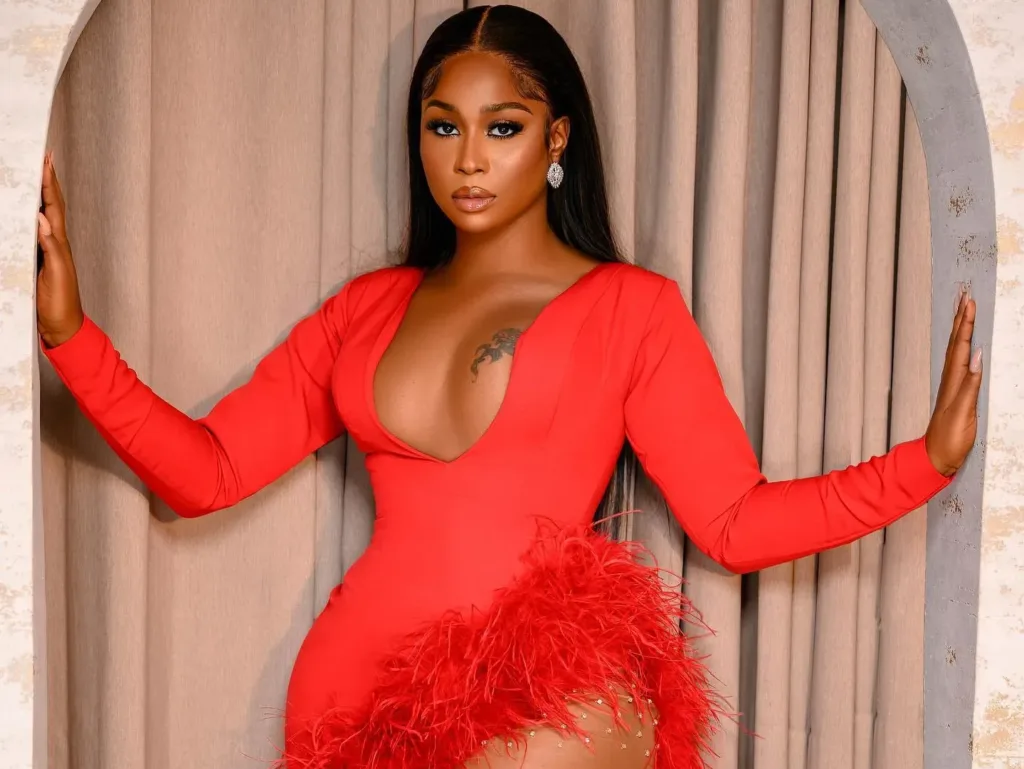 The Nollywood actor recalled her struggles as a student-actor in her early film days.
Actor Lillian Afegbai has revealed that she had to face a disciplinary panel during her time as a student-actress at Benson Idahosa University (BIU) in Benin after shooting a sex scene with actor Jim Iyke.
Afegbai, who made the disclosure during the 'Tea with Tay' episode, recalled almost being expelled from the university.
She said:
"I started acting fully in BIU. In the first movie that I did, they almost expelled me from school because I had a sex scene with Jim Iyke. So when the movie came out, then I was young… It was just a lot, and people in the school, you know how jealousy now, people started telling our Reverend Seb's wife and so they brought the movie to school, they said I acted an illicit scene, they fixed a panel.''
Afegbai noted that the fear of being expelled made her explain to the panel that it was acting and make-believe and that she was a Christian who would "never do anything to jeopardize my Christian faith.''
The thespian added:
"I thought I was going to get expelled. I was scared. It was a Christian school and when people start talking about things in school and making it a thing, you actually face a panel. When I went to the panel, I started making them understand that I am Christian. I would never do anything to jeopardize my Christian faith but then this is acting ma, it's make-believe."
Benson Idahosa University is a private Christian university established in 2002 by the late Archbishop Benson Idahosa.
Source
Pulse NG