Portable Targets Grammy Win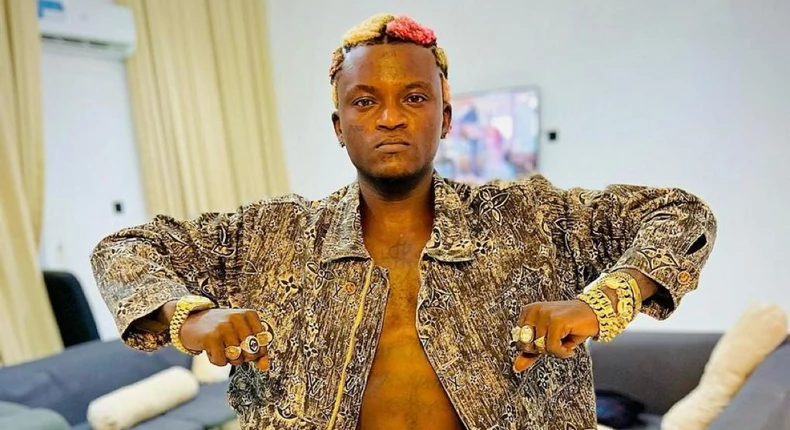 Portable wants to be at the top of African music.
Singer Portable has set his sights on winning the Grammys. The 'Zazzu Zeh' singer made his plans known during an interview with high-profile comedian and content creator Timi Agbaje.
When quizzed about what it means to attain the top of his career, the singer said winning a Grammy would be a confirmation.
However, the singer says he aims to win the Best African Artist category of the global awards. The recording academy does not have a category for the Best African Artist, but Portable has declared it his dream to achieve. Commenting further, Portable said his album 'Son Of Ika' was a teaser for winning a Grammy.
Related: Portable Reveals Olamide Paid For "Zazoo Zeh" Video
Portable also expressed joy at the fact that young people in Nigeria see him as an inspiration. A lot of youths copy his hairstyle and the singer disclosed that he was almost angered when people started mimicking him but would maintain his cool after discovering that it all came with his fame and success.
Discussing about female artists in the country, Portable described himself as a legend and would love to do collaborations with superstar female musicians like Tiwa Savage and Asa. He also called on established male acts like Wizkid, Davido, and Burna Boy to help launch him into mainstream entertainment just like YBNL boss Olamide, did with Zazzu Zeh his hit track.
Watch interview here:
Without a doubt, Portable is one of the fastest-rising music acts in the Nigerian entertainment scene at the moment. Apart from singing, his style and vibe on social media is being imitated by Nigeria's youth population.
Despite his growing influence, he has not been able to collaborate with the biggest artists in the industry since his success with Olamide.
The year 2023 is still very far from over, it might be the year Portable goes global with his sounds.