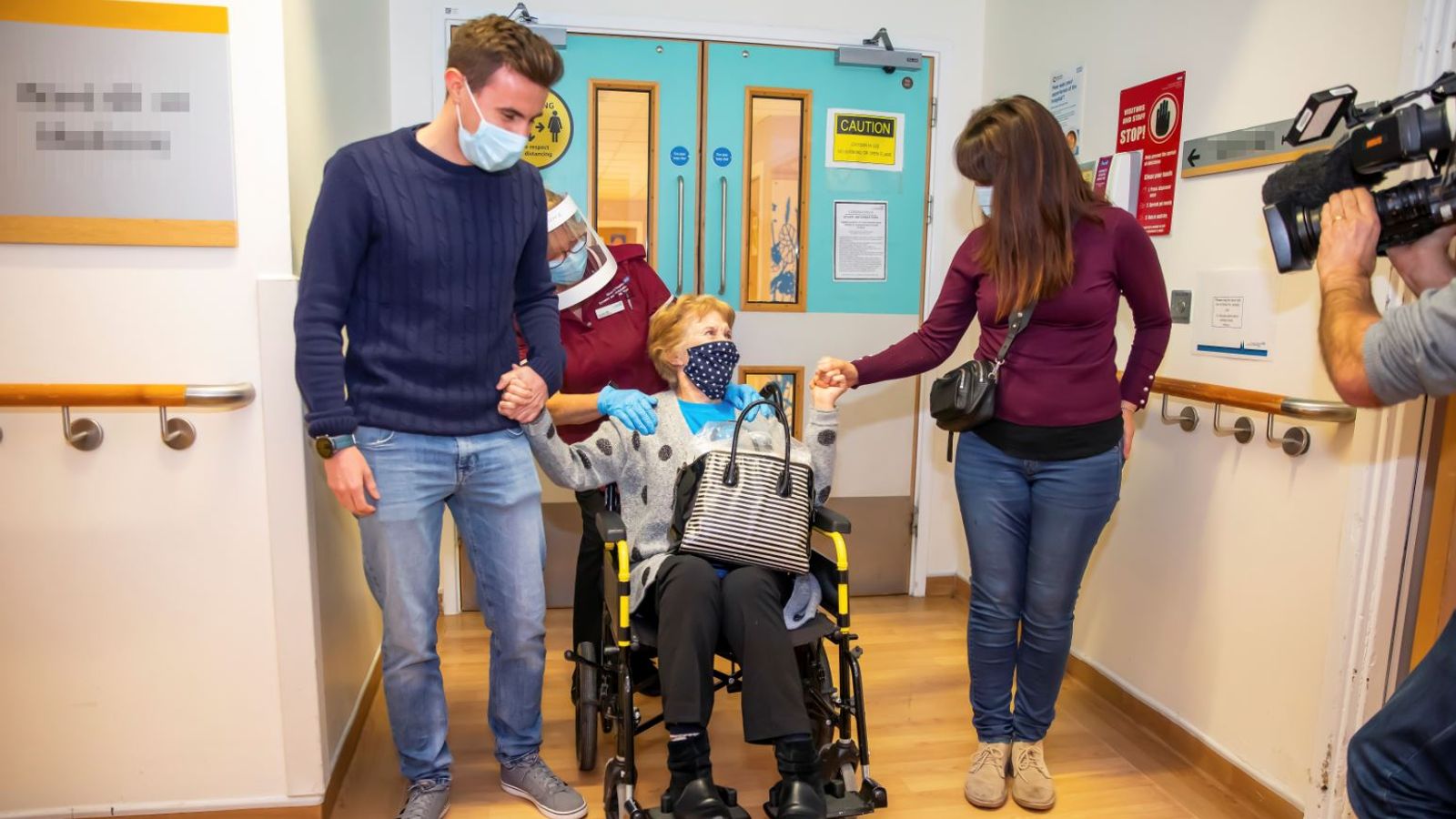 The first COVID-19 patient to get the Pfizer vaccine, Margaret Keenan, 90, has fully recovered and discharged from the hospital. On Tuesday, December 8, Margaret made global headlines after receiving the vaccine at the University Hospital Coventry, UK.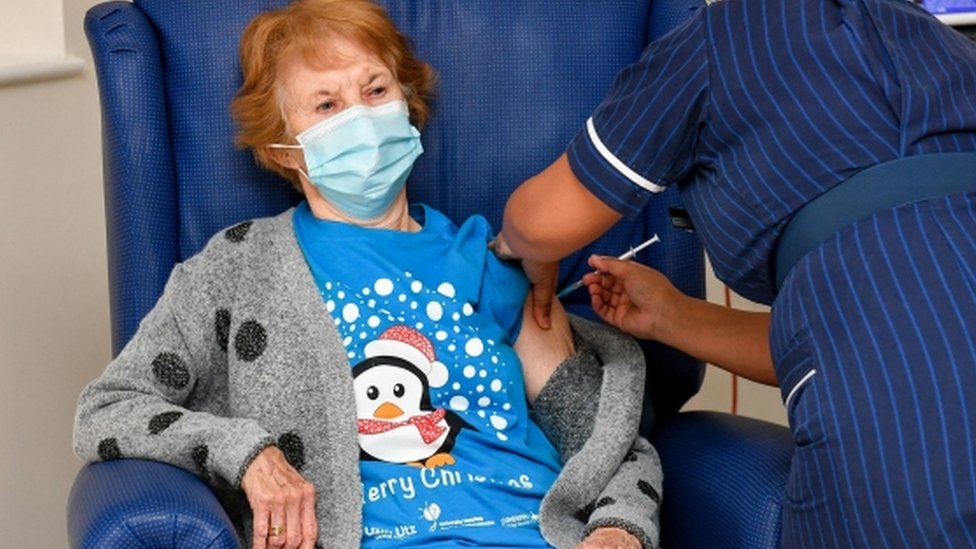 The world would be thrilled with the news of her recovery on Wednesday as she was pictured smiling while holding the hands of her grandson, Conor, and daughter, Sue, as she left the health facility.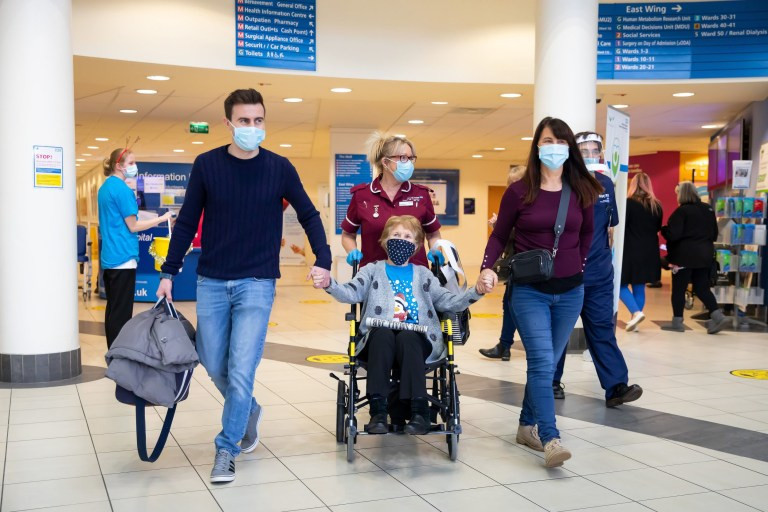 Margaret who is a retired jewellery store assistant described the day as ''massive,'' and said she felt ''great.''
Yesterday was a massive day for me personally and for the rest of the world as we all look to get back to some sort of normality. It has all been such a whirlwind and everything hasn't really sunk in yet. I feel great and I'm so pleased to be able to go home and to spend some quality time with my family. I would like to say thank you to the hospital and its staff for the care and support shown to me during my stay – they have been truly amazing. My family and I are so grateful for the positive comments and well wishes received. I would urge everybody to get their vaccine as and when they are asked to do so
Margaret Keenan
The nonagenarian will mark her 91st birthday next week and was full of praises for matron May Parsons who administered the vaccine to her, and advised people to not hesitate at the chance of taking the vaccine.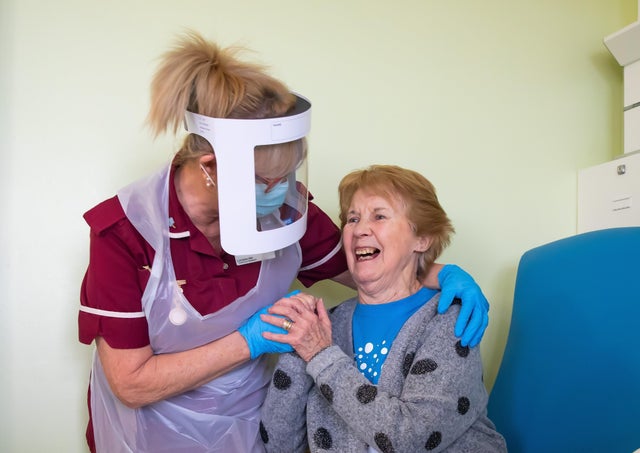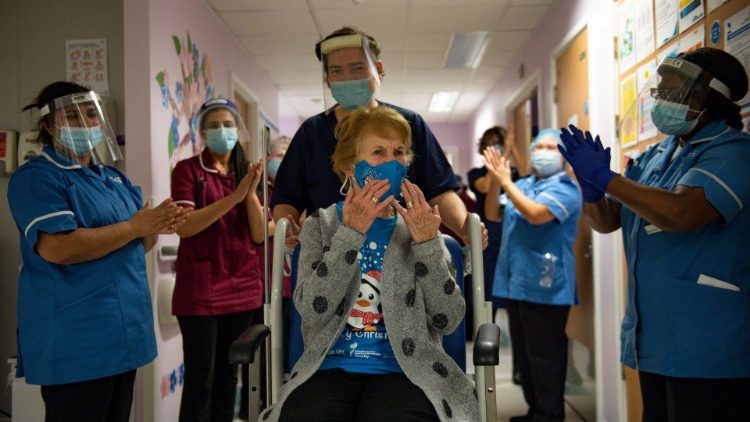 I can't thank May and the NHS staff enough who have looked after me tremendously, and my advice to anyone offered the vaccine is to take it – if I can have it at 90, then you can have it too
Margaret
In what has been hailed as a huge victory in the fight against corona virus, the United Kingdom is the first nation to commence immunization of its citizens.
Sources
Metro
CTV News
Linda Ikeji
Featured Image Source: Sky News