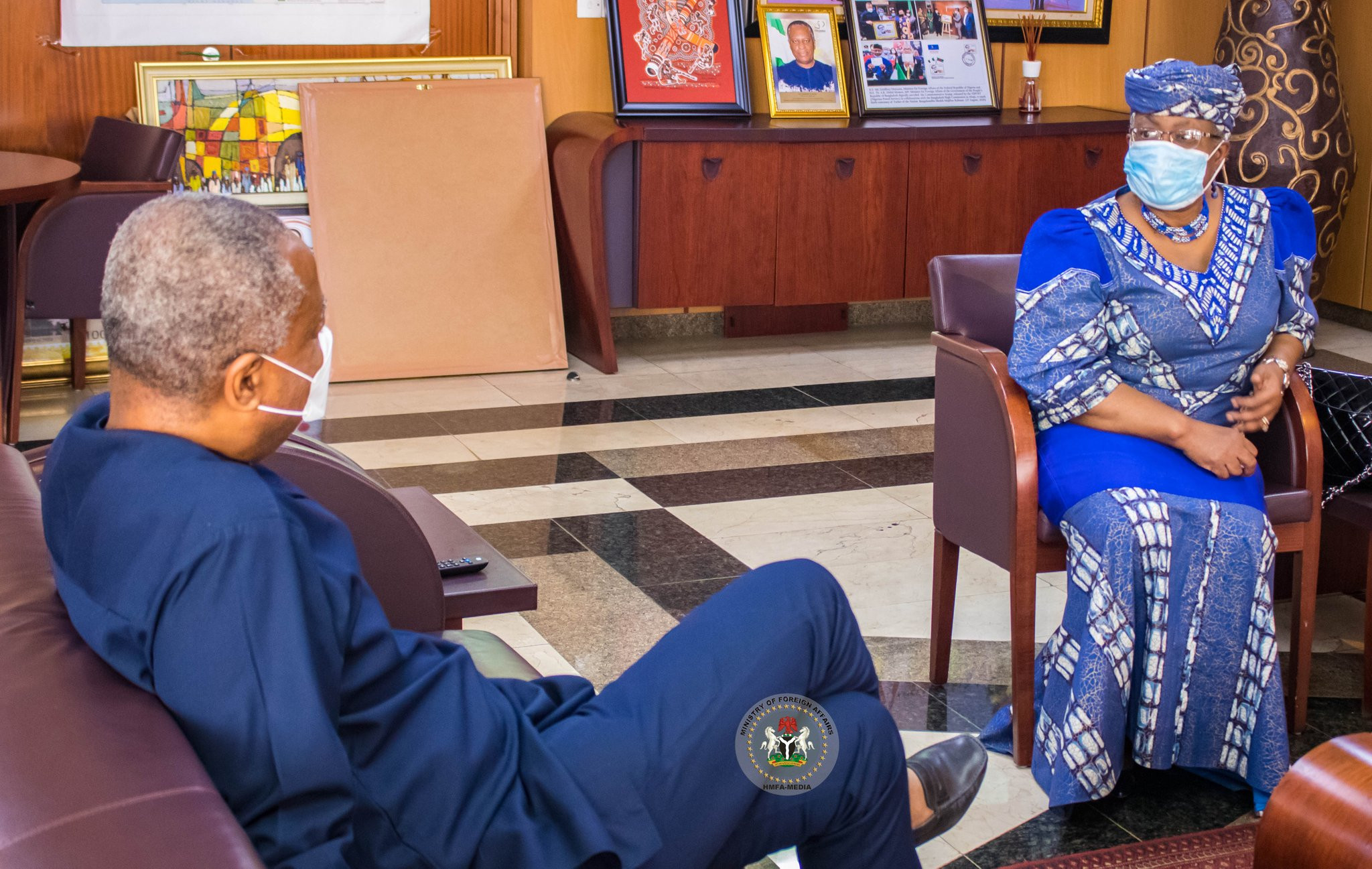 Nigeria's former finance minister, Ngozi Okonjo-Iweala has stated that Nigeria alongside other African countries will have access to COVID-19 vaccines from late January, 2021 through the first quarter of 2021. During a meeting with Nigeria's Minister of Foreign Affairs, Geoffrey Onyema, on Monday, December 7 in Abuja, Okonjo-Iweala who among other positions she is occupying, is the African Union Special Envoy on mobilizing international economic support for the continental fight against COVID-19 and leading candidate to occupy the seat of the Director General of the World Trade Organization, disclosed that there are plans underway for the Pfizer and AstraZeneca vaccines to reach Africa.
So, the Pfizer vaccine, the AstraZeneca, those are being negotiated now so that poor countries don't have to stand in line behind rich countries. So, we hope they are starting by the end of January. We will be able to reach these countries, including most of the African countries, Nigeria included, will be able to get access to some of these vaccines. Initially, it will be for frontline health workers, followed by some other target groups – older people, those with underlying conditions and then, from there, the rest of the population. I think the COVAX facility can cover maybe 20-23 per cent of the population by the end of next year
Ngozi Okonjo-Iweala
The economist and development expert described Africa as blessed not to have experienced the incidence rate of COVID-19 like other parts of the world, but warned against complacency.
Source
Linda Ikeji
Featured Image Source: Linda Ikeji