Lil Frosh Remanded In Prison Until March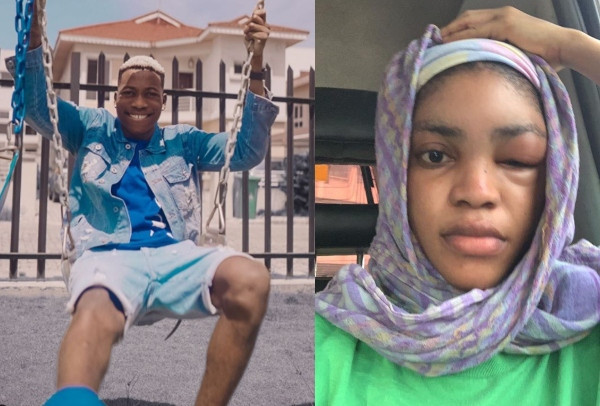 Following the commencement of court hearing regarding the accusations of physical abuse labeled against Nigerian Musician, Lil Frosh, the Lagos state Magistrate court in Yaba has remanded him at the Ikoyi Correctional Centre until March 9, 2021. Magistrate Adeola Olatunbosun during the hearing on Tuesday, February 9, adjourned the case until March 9, and ordered that the ''kole re body'' crooner be detained.
It will be recalled that the rapper's ex-girlfriend, Okeoghene Iyomaterie, accused him of torturing her and released pictures/WhatsApp messages screenshots to back her claims in October, 2020.
He consistently slapped me on the face, kicking, pushing me on other sensitive parts. The recent attack happened in September 2020, when he attacked me and rained blow on my head with bruises on my face. I partially lost my sight and had sleepless nights. He repeatedly boasted that since he is a well-known musician he is untouchable
Okeoghene Iyomaterie
Despite constant denial of the allegations, superstar musician, Davido, terminated Lil Frosh's contract with DMW, fuelling speculations that the accused is guilty. The suit against Lil Frosh was filed through the help of the International Association Of Women Lawyers, Lagos State branch.
Source
Linda Ikeji
Featured Image Source: Linda Ikeji