Pete Edochie Blames Feminism For The Rise In Cases Of Domestic Violence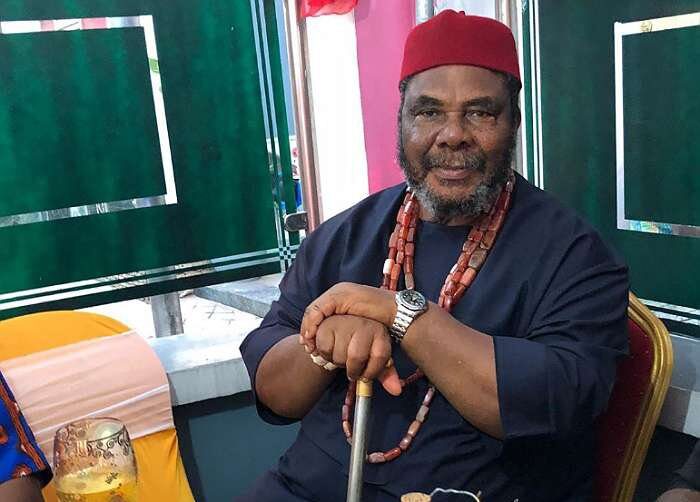 Veteran Actor, Pete Edochie, has blamed feminism for the rise in cases of domestic violence in Nigerian homes. Speaking during an interview with BBC Igbo, Pete stated clearly that the concept of feminism is not considered as part of African culture. He lamented on what he believes to be negligence on the part of women towards taking proper care of their homes.
He said: "Any woman who cannot cook cannot call herself a woman, no"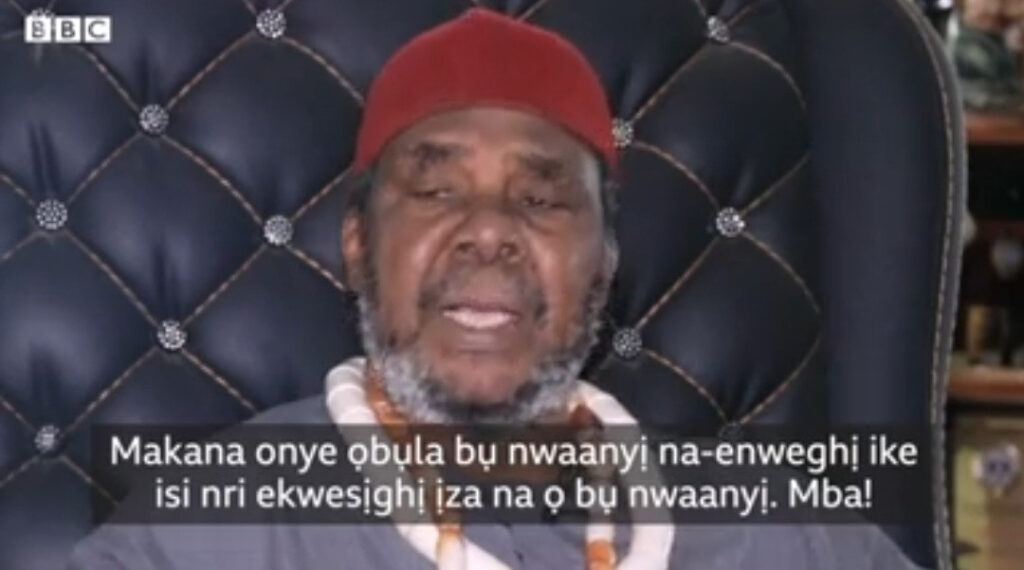 The thespian further noted that the advocacy for women to do whatever they like is based on falsehood, and is unacceptable. Pete Edochie insisted that it is the lack of submission by women of this day that warrant their being beaten by their husbands.
He said in Igbo: "When you talk to a woman, she will respond to you. When she responds to you, you won't be able to bear it so you'll stretch out your hand and beat her up.
Pete also stated that women are limited in understanding.
"Its not everything they explain to you that you people understand. For the record, women's understanding is limited, let me tell you the truth."
"This thing called feminism has no usefulness. We don't worship women in our culture.
"White people worship women.
"If you notice in the western countries, three or four women could arise and say a man touched them inappropriately at work and the man will resign for that reason. Such a thing can't happen in our land.
"In our culture, if as a woman, no man tells you how good looking you are, you'll stay in a place, crying, and asking yourself if you're not good enough to look at. This is how our culture is."
Pete also condemned the modern practice of men kneeling down to propose to ladies.
"Kneeling down to give a woman a ring because you want to marry her is not our culture as Igbo people. Any man who kneels in front of the woman he wants to marry, what that means is that he has taken the headship of his family and handed it over to the woman, that's what it means."
Source
Linda Ikeji
Featured Images Sources
Valid Updates
Linda Ikeji