Obed Chima: Music Is Everything
Lions Crib's Chidiogo Akaelu, engaged fast-rising Nigerian gospel music act, Obed Chima, in an interview and he talked about the inspiration behind his career and plans ahead. The Akachukwu crooner also made a big revelation regarding his next career move. Enjoy
Lions Crib: Good morning Mr. Chima, thanks for being here.
Obed Chima: Good morning. The pleasure is mine.
LC: Your profile suggests that you are into a lot of things, you are a realtor, civil engineer, roofing contractor and more, but top of it all is your music career. What inspired you into music? How did it all start?
OC: Okay. I've always got something for music from my childhood. Composed songs in the bathroom, wrote them down and all that. Then, in 2011, through the help of a friend, I got to know that I got a great musical talent. I started building on it.
LC: Wow, and seven years down the line, you released your first single, Akachukwu?                                                                                                               
OC: Yeah.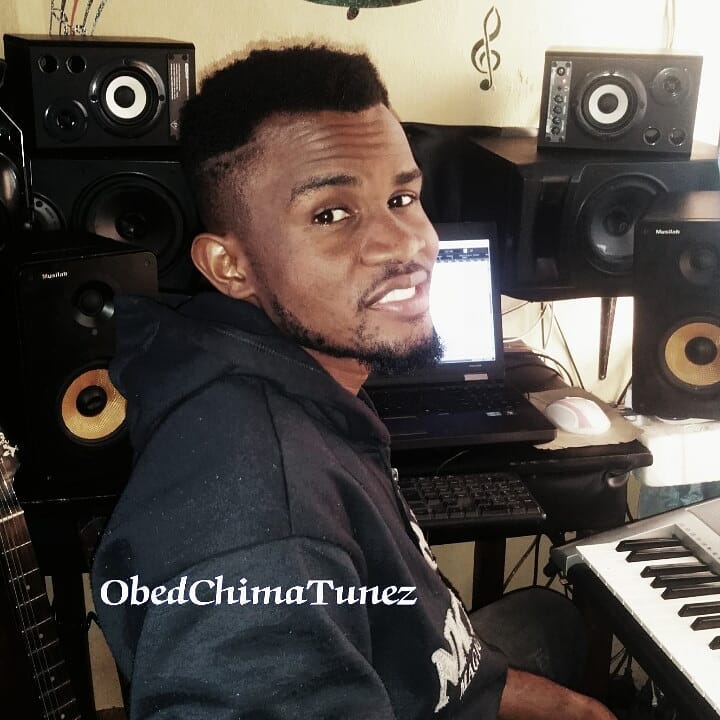 LC: "Akachukwu" dropped on July 5, 2017, please tell us the story behind it.
OC: Okay…It first started after I visited my mentor, he was seeing me off and then, the beat idea popped in. I started building on it and that was how the song came in. I recorded it and released it. Nevertheless, I first got a song on the beat before Akachukwu, but I didn't like it. One morning, I was playing the beat again and Akachukwu popped in.
LC: This is wonderful. Few months after dropping Akachukwu, you released another track "My Testimony" on September 7, 2017 and you've not looked back since then, you have done a lot more. Thank You, Burst My Brain, No Wonder, Shine, Chasing, Luv Somebody, and maybe more, are some of the incredible works you have so far. Do you have any plans for an album?
OC: Yeah. We bless God. I didn't do 'Shine'. I co-produced it for a pastor friend. I have plans for an album and it will materialize soon.
LC: So we are to expect something big soon.
OC: Yeah…very big.
LC: Awesome. You are a first class graduate of civil engineering from the University of Nigeria, Nsukka, and you recorded most of these songs while still in school, how tough was it combining academics with your music?
OC: Combining academics with music wasn't easy though but it wasn't that hard too because I took some steps that helped me of which some of those steps were taken unconsciously. I looked back and was happy I did take those steps. Good planning and time management helped me.
LC: Oh great.  You wrote a book titled "First Class Not For Nerds Only." What was the motivation behind this book?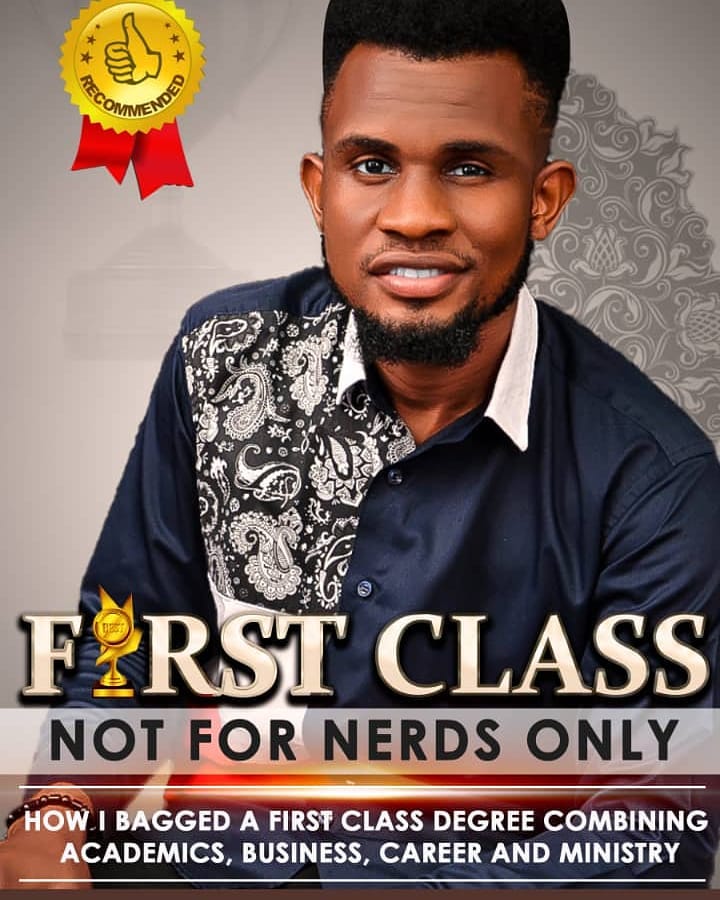 OC: My first motivation was that I've always loved to pass my knowledge to whosoever it might help. Then in this case, my lecturer, Engr. C. C. Ikeagwuani was stunned by my ability to make a first class with all my engagements in school. He then asked me to write down how I was able to do it so as to help those who are still in school.
LC: So basically, it was about motivating students with dreams towards having a brilliant result amidst engagements?
OC: Exactly.
LC: This is really brilliant. How much impact would you say your music has on people?
OC: My music has a great impact on people more than I even expected at first. I really thank God for that. When I first dropped Akachukwu, it travelled like a wild fire. Friends would call me from Lagos, Abuja, Enugu city, Cross Rivers State, etc, to tell me they heard my song in a church or a birthday party or at an event or so. They told me how they would tell people that they know the singer and the people won't believe them. I was so glad. People called from far and wide to tell me how the song has been blessing to them. It motivated me to do more.
LC: Wonderful. So we can say it's been grace?
OC: Yeah, totally grace.
LC: So where do you see yourself in the next five years, with respect to your music career and your other engagements?
OC: That's huge. In the next 5 years, my music will be global and go as far as bringing healings to the sick and peace to the depressed. My businesses will be intercontinental by then too. My God is able and capable to do it.
LC: A big AMEN to that. Let me take you back a bit to 2020 during the #EndSARS protests, you did a little recording to voice your anger at the government, what prompted that? And do you have any plans towards activism?
OC: Okay…I actually love justice so much and I love things being done the right way. So, if you call me an activist, you might not be wrong. Coming to what prompted me to record that song, I was really bitter that period for my dear country. One of the ways that I could contribute to what was happening then was by lending my voice through my music. I'm happy I did.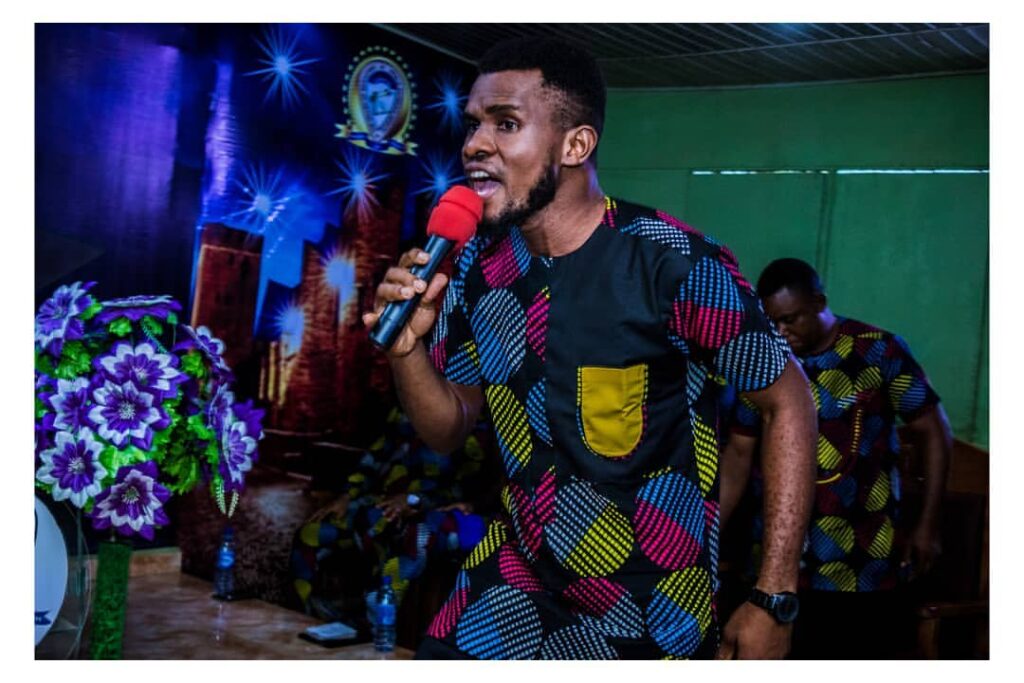 LC: Thats great, good to know that. Describe music in three words for you?
OC: Music is everything.
LC: Thank you very much for your time Mr. Chima, we love what you are doing and we hope you hit greater heights.
OC: Yeah. The pleasure is mine. Thanks a lot for having me. Thanks for your good wishes too.