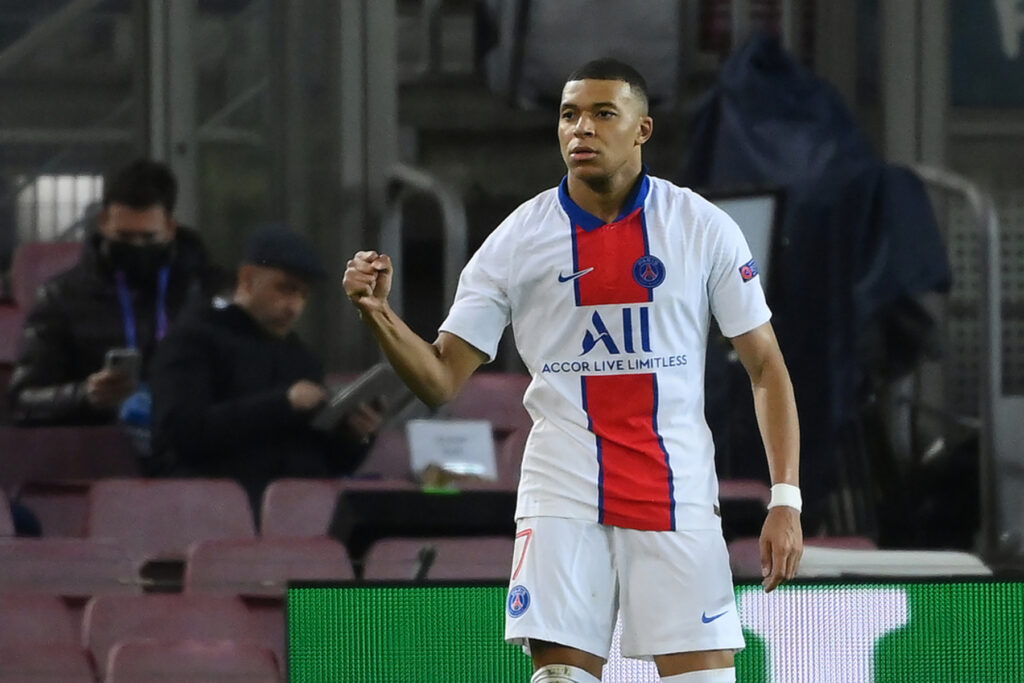 Legendary football coach, Jose Mourinho, has backed French international and Paris Saint-Germain star, Kylian Mbappe, to fill the booths of Cristiano Ronaldo and Lionel Messi when both legends retire. Messi and Ronaldo has dominated the round leather game since 2008, winning ten Ballon d'Or between each other and breaking several goal scoring and football records.
Mourinho during an interview with talkSport, revealed he believes that Mbappe who currently commands a brilliant statistic of 163 goals at just the age of 22, has what it takes to succeed Messi and Ronaldo.
When you have Mbappe on your side it's very difficult not to win, it's much easier to win. He's one of those players that wins matches, scares opponents, pushes opposition to change their approach because of his qualities. With Messi and Ronaldo going to their late 30s, I think he's the next one
Jose Mourinho
The Portuguese coach went further to hail French national team coach, Didier Deschamps, for leading France to world glory in 2018 at the FIFA World Cup in Russia.
Didier was a very good coach at club level and then he went to the national team with all his experience and values, I think he's a fantastic coach for the national team. He's not afraid of big decisions and not afraid of hard decisions to make or even a decision that the public wouldn't appreciate. He doesn't care if Giroud is not playing for Chelsea, he still plays him. He doesn't care that [Karim] Benzema is playing amazing for Real Madrid. He doesn't select him. He knows exactly what he wants and he's very respected in the country. If I had to say one team to win it (Euros 2021), I would have to say them as their group of players is fantastic
Mourinho
Source
TalkSport
Featured Image Source: PSG Talk