Pope Francis Appeals For Security Of Nigerian Lives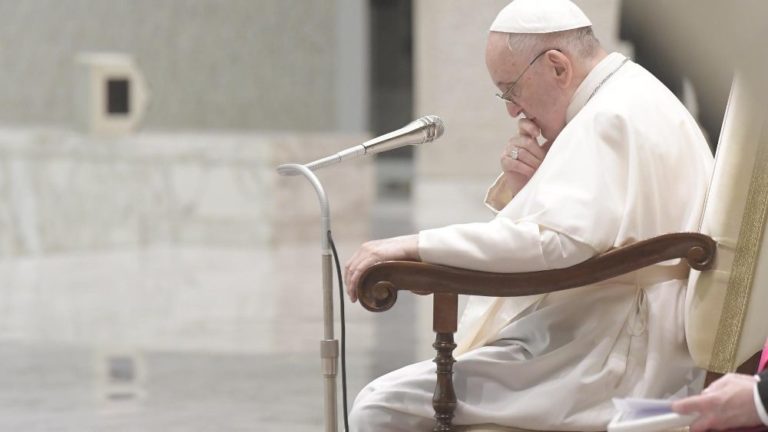 The Pope expressed concerns over the fate of Nigerians reciding in the northern part of the country as insecurity heightens.
Following armed attacks that claimed the lives of dozens in Northern Nigerian state, Kaduna, over the weekend, Pope Francis has called on the Nigerian government to ensure the security of Nigerians from deadly armed attacks.
The highest ranking Catholic cleric made this call on Wednesday, September 29, 2021, during his weekly general audience in the Vatican, and also prayed for citizens who lost their lives and the ones injured in the attacks.
I learned with sorrow of the news of the armed attacks last Sunday against the villages of Madamai and Abun, in northern Nigeria. I hope that the safety of every citizen might be guaranteed in the country.

Pope Francis
The northern states of Nigeria have been confronted with the challenge of insecurity bordering on terror attacks from the deadly Boko Haram group, banditry and kidnapping.
Analysts have blamed the heightened insecurity in Northern Nigeria on poverty as the country's economy continues to dwindle under the government of President Muhammadu Buhari. Despite its large population and land mass, northern Nigeria which is responsible for the country's agriculture remains the poorest region of the West African nation.
Source
BBC
Featured Image Source: Exaudi Catholic News