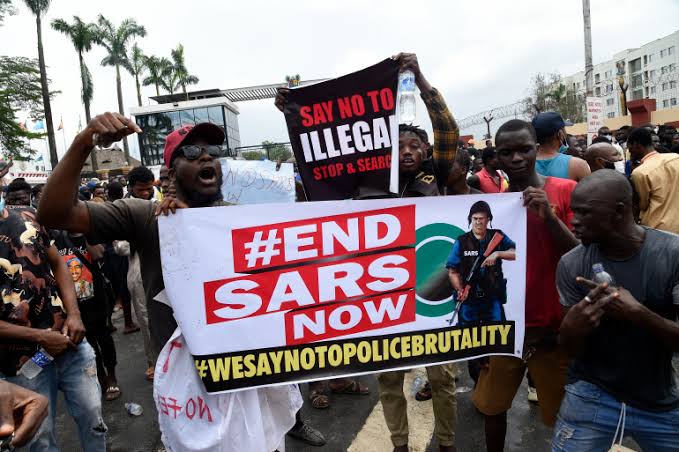 There has been tension in Lagos as the memorial procession holds at Lekki Tollgate to remember those who gave up their lives to fight for the EndSARS campaign exactly a year ago.
In remembrance of our fallen heros of October 20 2020, Nigerians have mobilized themselves to hold a peaceful memorial procession in Lagos state and across all states in Nigeria. This has resulted in tension in the hearts of many, as they remember the ordeals of those who lost their lives a year ago.
In the heat of the procession, two persons have been reported to be arrested by the police. The procession which was declared to be a car procession was intended to cause no harm. However, on Wednesday morning, two persons were arrested and taken into a waiting truck of the Lagos State Task Force, which drove them to an unknown destination.
While lamenting before his eventual arrest, one of the arrested men said: "I did not do anything. They beat me, they collected my phone, they took my money; the police have not learnt their lessons."
The car procession to mark the one year anniversary of the protest which led to the disbandment of the Special Anti-robbery Squad (SARS) of the Nigeria Police, was announced via an earlier published e-flier by rapper Falz and comedian Mr. Macaroni on Tuesday, October 19.
Written on the flier were the instructions on how to carry out the peaceful procession without being harmed by the police officials. It noted that the masses are aware of the practices of these force men to infringe on the rights of the people.
"We're rolling up in cars tomorrow (Wednesday) to drive through the tollgate. We know their way, so a procession of cars is the safest option to minimize police harassment. We will stay in our vehicles throughout."
Source: Channels TV
Featured Image Source: Al Jazeera