Mr Macaroni Said He Declined Visit To Vice President Osibanjo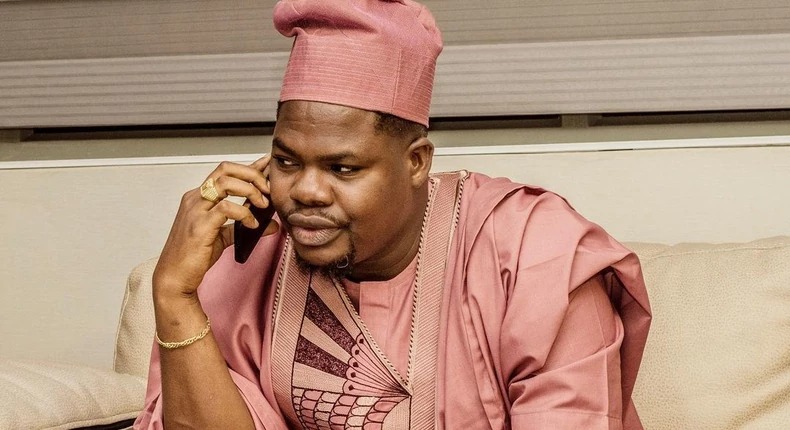 Mr Macaroni has been at the fore of protests against bad governance in Nigeria.
Popular Nigerian Instagram comedian Mr Macaroni has reacted to the visit of his fellow skit comedians to the Vice President of Nigeria Yemi Osibanjo. Comedians such as Taomaa who paid the visit to Osibanjo have come under heavy criticism from Nigerians especially the youth population who feel betrayed that they choose to dine with a government that does not have their interest at heart.
Mr Macaroni who has been at the fore of numerous protests against the government was not part of the team that visited Osibanjo, but have decided to react to "comments and conclusions that do not really sit well with me'' in a series of tweets on Friday, November 5, 2021. He said: "First, I do not think there is an association of skit makers. If there is, then I don't know anything about it. And that would be fine because I am an Actor/Thespian first before the Tag "Skit Maker.''
"So I don't think those that went to see the VP without me or anyone else meant to sideline me. I want to believe they were invited to see The VP by the organizers of an Award Ceremony the same way I was invited. The only difference is that I declined the invitation,'' he added.
The Instagram comedian noted that he declined the visit because as "a Citizen, I'm not happy with our leaders and I do not want to associate with them. It's ok if others believe that sitting with the Govt will change certain things and decide to try it out. I don't think they should be crucified for that.''
He went further to say that he believes the government knows everything about the displeasure of Nigerians towards them and does not think a visit to the vice president will change the state of things.
Mr Macaroni urged Nigerians to shun petty promises made by politicians in this election period and vote for capable hands cum 2023. He concluded by saying: "Hoping we all can promote Peace and Unity amongst ourselves and explore whatever means we dim fit to demand for a better Nation for ourselves and generations to come.''
Source
Pulse NG
Featured Image Source: Pulse NG