Instagram Comedian, Cute Abiola, Released After Weeks In Navy Detention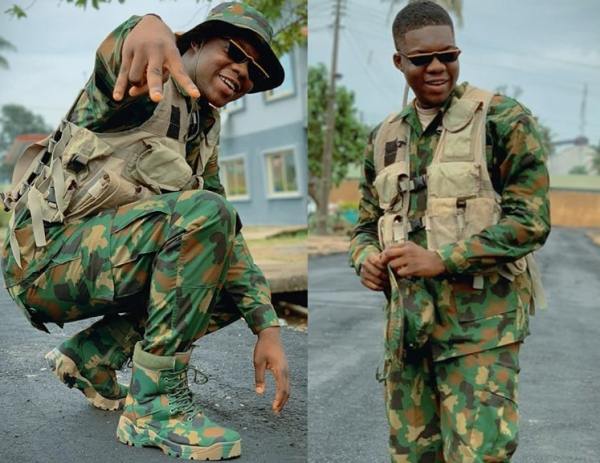 Comedian to serve punishment after breaking the rules of the security outfit.
Abdulgafar Ahmad famously known as Cute Abiola has been released from custody by the Nigerian Navy. The Instagram comedian has been in detention for infringing on some of the protocols of conduct of the security outfit.
Alarm was raised over Ahmad's disappearance, presumed missing on Monday, November 15, 2021, when his colleague in the comedy industry, Debo Adedayo "Mr Macaroni", said he was unavailable after checking in at his office in Navy Town, Lagos, that same day.
On November 17, Suleman Dahun on behalf of the Chief of Navy Staff released a statement saying Cute Abiola was not missing as most persons assumed but rather was in custody for violation of the Armed forces social media policy.
He was confined for posting a video of himself in military uniform on social media, an action that is an infringement on the armed forces' social media policy.
Dahun has now confirmed that Cute Abiola is no longer in Naval custody and has been set free to observe his punishment.
Source
LIB
Featured Image Source: eelive