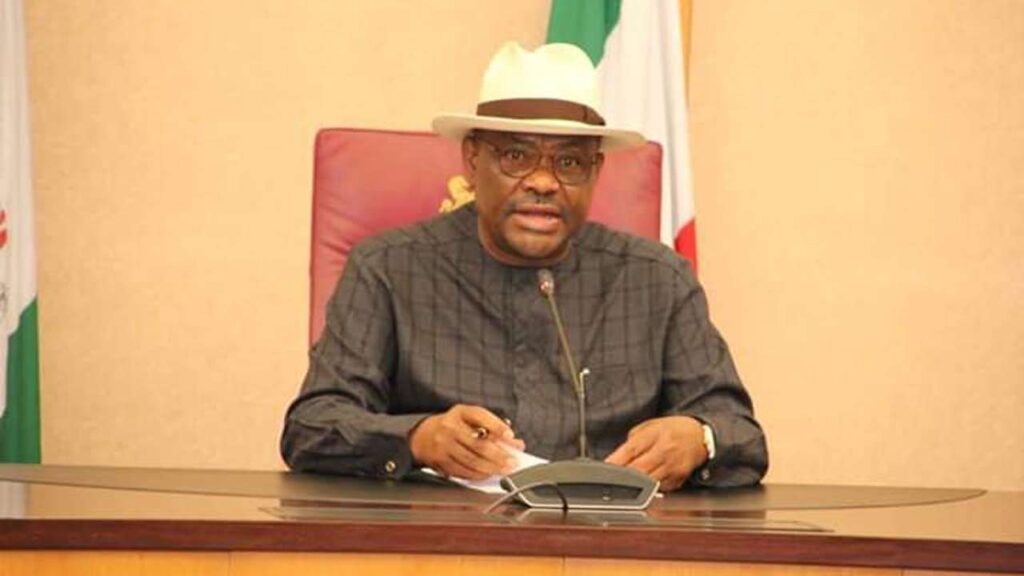 Wike made the declaration during his New Year message to residents of the oil-rich state.
The governor of River State Nyesom Wike has ordered an instant ban on night-life activities such as selling at night, and prostitution in areas of Port Harcourt (capital city) such as Abacha road, Birabi Street, Hotel Presidential, GRA Junction to Tombia Street, Rumuola Junction surroundings and under the flyover, Rumuogba Junction, Okoronodu Junction surroundings, and several others.
Wike said: "No credible authority should go on condoning the blatant disregard for good morals and open display and solicitation of sexual duties, substance abuse and public inebriation that takes place along the roads and public areas leading to some of these nightclubs, lounges and bars by the youths, and teenagers as young as 14 years of age.''
Governor Wike went on to read the Riot Act to truck pushers, touts and illicit refinery operators whom he reprimands for the toxic smut that continues to plague Rivers State.
Source
Pulse NG