I Paid Seven Rainmakers For Heavy Downpour In Owerri – Cubana Chief Priest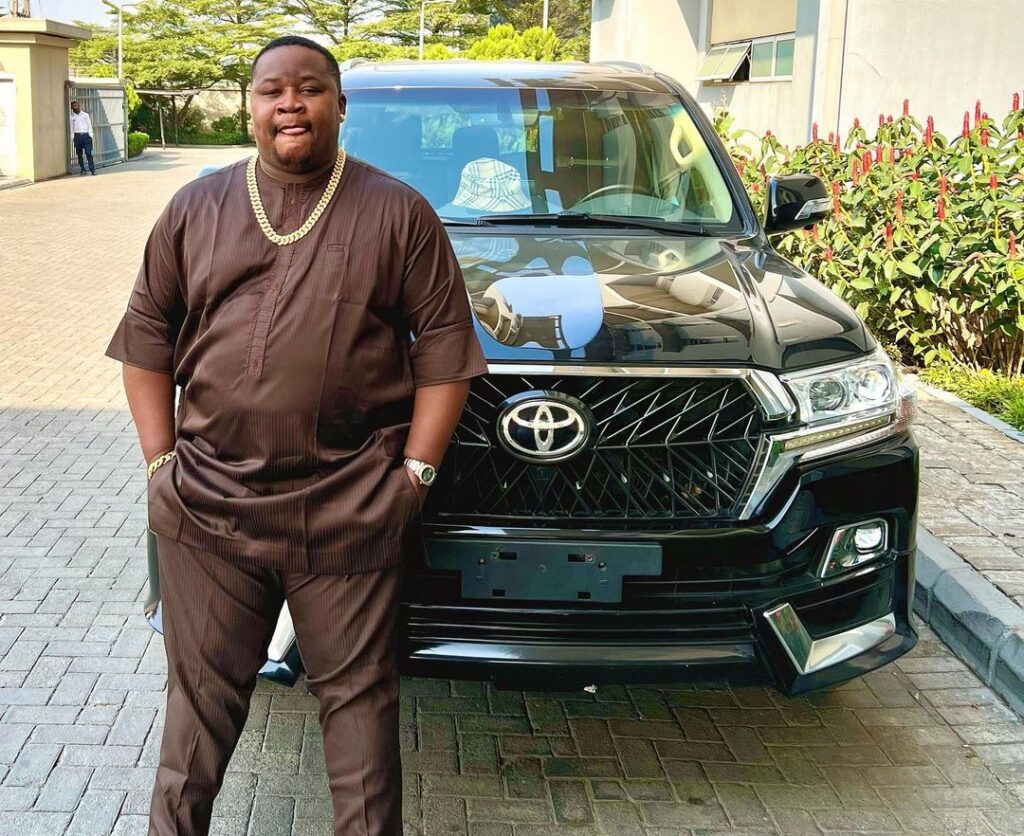 Popular businessman and celebrity bar man Cubana Chief Priest has claimed responsibility for a heavy rainfall in Owerri.
Nigerian socialite, barman, businessman and entertainer, Pascal Chibuike Okechukwu, popularly known as 'Cubana Chief Priest', has taken to social media to boast about his ability to get every of his wish.
Boasting about his financial and physical prowess, the Owerri-based nightlife king claimed that he was responsible for the heavy rainfall that occurred in Owerri, Imo state on Saturday, January 8, 2022.
The Igbo businessman said that he had hired seven powerful rainmakers to provoke a heavy downpour as a result of the dust that had covered Owerri in recent times. He further stated that rainfall was needed to clean up his wife's restaurant "Deangels" which had been affected by the excessive dust caused by harmattan.
Chief Priest further reiterated the significance of his name as he is popularly called 'Cubana Chief Priest' because he could get whatever he wanted at any time he wishes.
In a viral video circulating online, Cubana Chief Priest was spotted standing outside his bar alongside staff after the rainmakers had allegedly brought down the rain. The workers went around cleaning the premises of the bar in spite of the heavy rainfall. Posting on his walls, he wrote;
"Paid 7 Rain Makers To Send Down Some Heavy Rain So I Can Clean @_deangels Saturdays Are For Clean Up, Fuck It Dust Don Too Much.
"Dem No Dey Call Me Chief Priest For Mouth If I Want It I Get It. #DrEzeMuo."
There are strong reasons to believe Chief Priest's claims. Nobody expects rainfall at this period of time in Owerri, Imo State, alongside other South-Eastern Nigerian states. There might be more to the celebrity bar man's claims.
Source
The Nation