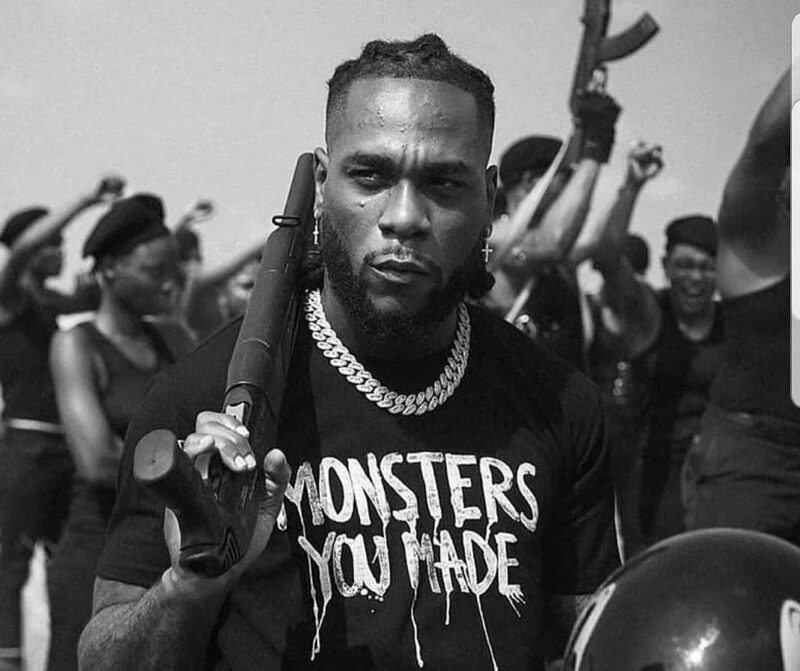 Black soot has caused strong environmental hazard in the oil-rich Nigerian state.
Nigerian music superstar and Grammy Award winner, Damini Ebunoluwa Ogulu, popularly known as Burna Boy, has called out the government of Rivers State over the environmental situation in the state capital Port Harcourt.
The singer made the situation known in multiple posts via his Instagram handle. Burna Boy uploaded pictures of dark clouds and faces of people covered in black soot, and captioned it: "Dark clouds over my city, what is the way forward? This is what bright sunny days look like for my people now. Stop the soot in Port Harcourt."
In a broadcast on Sunday, 9th January 2022, Rivers State Governor, Nyesom Wike, said the government is ready to tackle soot in the state by closing down all identified illegal refineries and bunker locations in the state.
The Governor also made public the names of some people behind illegal bunkering in Okrika and some other parts of Rivers State and directed the people involved to make themselves available to the police for further investigation.
Governor Wike listed the names as: "Mr.AzubikeAmadi, OSPAC Commander, Ogbogoro community and Chairman of Akpor Central OSPAC; Mr. India, of Rumuolumeni community and Chairman of Oil Bunkering Association in Akpor kingdom; Mr.Okey who is in charge of oil bunkering in Rumupareli; Mr. Anderson, who is in charge of oil bunkering activities in Ogbogoro community; Amadi Gift of Ogbogoro community; Azeruowa of Ogbogoro community; and Kingsley Egbula, also of Ogbogoro community.
"Also declared wanted are the following persons who are alleged to be in charge of oil bunkering activities in Isiokpo community: Mr. Kemkom Azubike, Mr.Mezu Wabali, Mr. Chigozie Amadi, Mr.Opurum Owhondah, Mr.Bakasi Obodo, Mr. Opus, Mr.Galaxi Mas, Mr.Chioma, Mr.Ogondah, Mr. Soldier, Mr.Chefo, and Nkasi," the statement read.
Source
The Nation