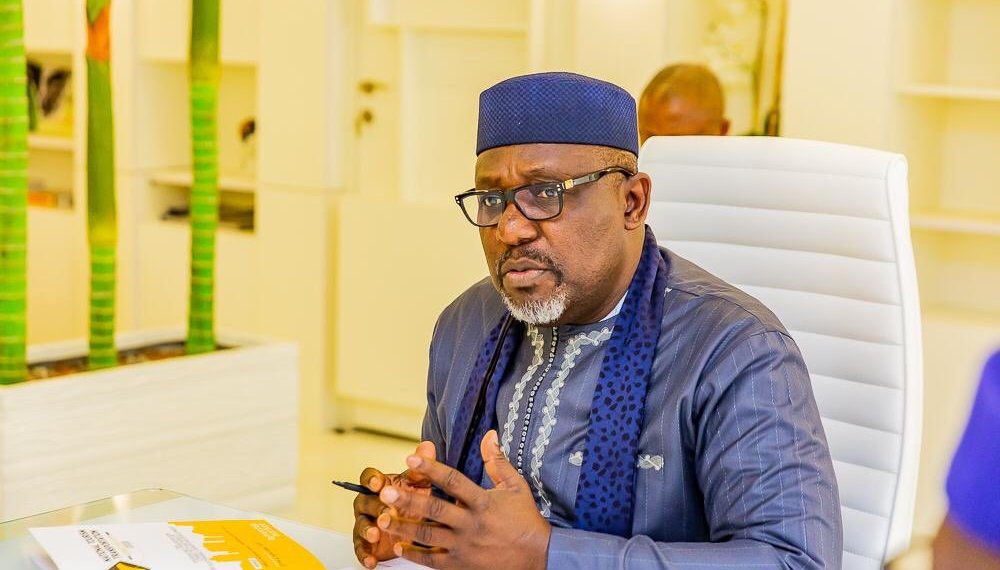 Rochas is set to vie for the presidential ticket of the ruling APC party.
Senator representing Imo West at the upper chamber of the National Assembly, Owelle Rochas Anayo Okorocha, has declared his intention to run for presidency in 2023 under the platform of the ruling All Progressives Congress (APC).
This was disclosed earlier today, 26th, January 2022 in a letter addressed to his colleagues at the National Assembly, which was read at the plenary by Senate President, Ahmed Lawan.
In the letter, the former governor of Imo State stated that he will address a press conference in Abuja on Monday, 31st, January 2022 to publicly announce his ambition to Nigerians.
Meanwhile, the convener of Rochas Support Group, Mr. Ayo Adedipe, stated that Senator Okorocha is still consulting stakeholders before he will publicly declare his intention next week. He further noted that the South-East region should be allowed to produce the next president of Nigeria for the sake of fairness because that is the only region that has not produced the president since the return of democracy in 1999.
"We are of the view that the Southeast geo-political zone should be allowed to produce the next president of the country in 2023, for equity and fairness. The people of the Southeast constitute one of the three major ethnic nationalities that make up the country and it will be only fair and just to concede the presidential slot to them to give them a sense of belonging and bring peace to Nigeria. Nigeria will only make progress with a new beginning and a new orientation," Adedipe noted.
This isn't the first time that Okorocha will be aspiring for the presidency. He was part of the founding members of the APC in 2013 as he led a faction of the All Progressives Grand Alliance (APGA) to form the APC.
Source
The Nation