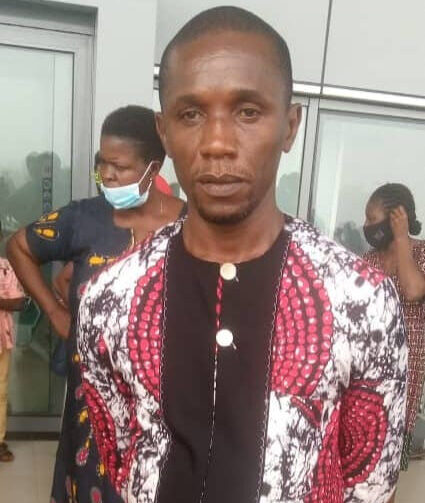 Land disputes are common in Nigerian rural communities.
Mr. Mmaduabuchi Nnofu, the Coordinator of Joint National Association of Persons with Disabilities (JONAPWD), Aguata branch, in Anambra State, has allegedly been killed by his younger brother, Mr. Onyedika Nnofu, over disagreement on a piece of land.
According to a report by the Anambra Broadcasting Service (ABS), Mr. Mmaduabuchi Nnofu, who was the first male child of the family and blind was gruesomely murdered and burnt beyond recognition by the last male child of the family.
The sad incident occurred at Eziagulu village, Ekwulobia in Aguata Local Government Area of the state on Sunday, 30th January 2022. An anonymous source, who disclosed this to ABS, stated that the prime suspect of the murder, Onyedika Nnnofu, has been contending with the deceased over the land for a while now and had on several occasions threatened to kill his elder brother.
According to the source, people living close to Nnopu's compound suddenly heard a shout. When they gathered at the compound, it was discovered the suspect had killed his brother and burnt him beyond recognition. The source explained further that the prompt response of the police was what prevented the youths from lynching the suspect.
The incident was also confirmed by the Special Adviser to Governor Willie Obiano on Disability Matters, Barrister Chuks Ezewuzie. While confirming the incident, he described the deceased as a vibrant leader of Eziagulu village, who he believes can never hurt a soul. He also assured the family on behalf of the state government that justice will prevail.
The Coordinator of the Joint National Association of Persons with Disabilities, Anambra State, Comrade Ugochukwu Okeke, also condemned the incident and called it a "heinous act." He also charged relevant authorities to see that justice prevails.
Source
LIB