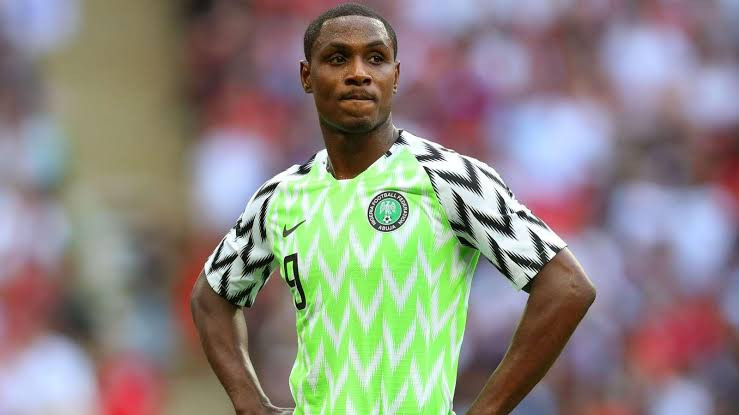 Ighalo was among a number of Nigerian players not released by their clubs for the continental showpiece.
Nigerian international, Odion Ighalo, has stated that the refusal of his former club, Al Shabab, to release him for the ongoing Nations Cup in Cameroon was part of the reason why he quit the Saudi club.
The former Manchester United player disclosed this while speaking to a Lagos-based Sports radio. He said he was unhappy over his non-release for AFCON. "I was not really happy because I was not released for the AFCON by Al Shabab. Though it's my job as a player but I was no longer happy because I was not released for the AFCON," he said.
Speaking further, the 32-year-old striker disclosed: "I wanted to come for the AFCON but they stopped me from leaving just about four hours before my departure because I needed both the exit and entry visa, only to be told they did not get an invitation for my release from the NFF."
While reacting to speculation that he was not released for the tournament because of a clause in his contract, the 2019 AFCON golden boot winner said: "I did not sign any clause with Al Shabab that I was no longer going to play for the national team and that's why I don't listen what many were saying on social media." He also stated that the Nigeria Football Federation did its best to ensure his release but Al Shabab management blocked all means.
Ighalo, who is also currently leading the goal chart in the Saudi Pro League season with 12 goals also noted that the Super Eagles did their best in Cameroon despite his absence.
"Though we didn't progress beyond the group stage, I'll say the team did well and I'll score them seven over 10 because we were the best team after the first round,'' the former Watford striker said.
Speaking further, Ighalo noted that the team should focus on the upcoming FIFA World Cup qualifiers playoff against Ghana.
"But we don't have to look back rather we have to look forward to the next game which is the most important; what is gone is gone but you can plan better for the future games and we just need to keep working hard about the future matches," he said.
Source