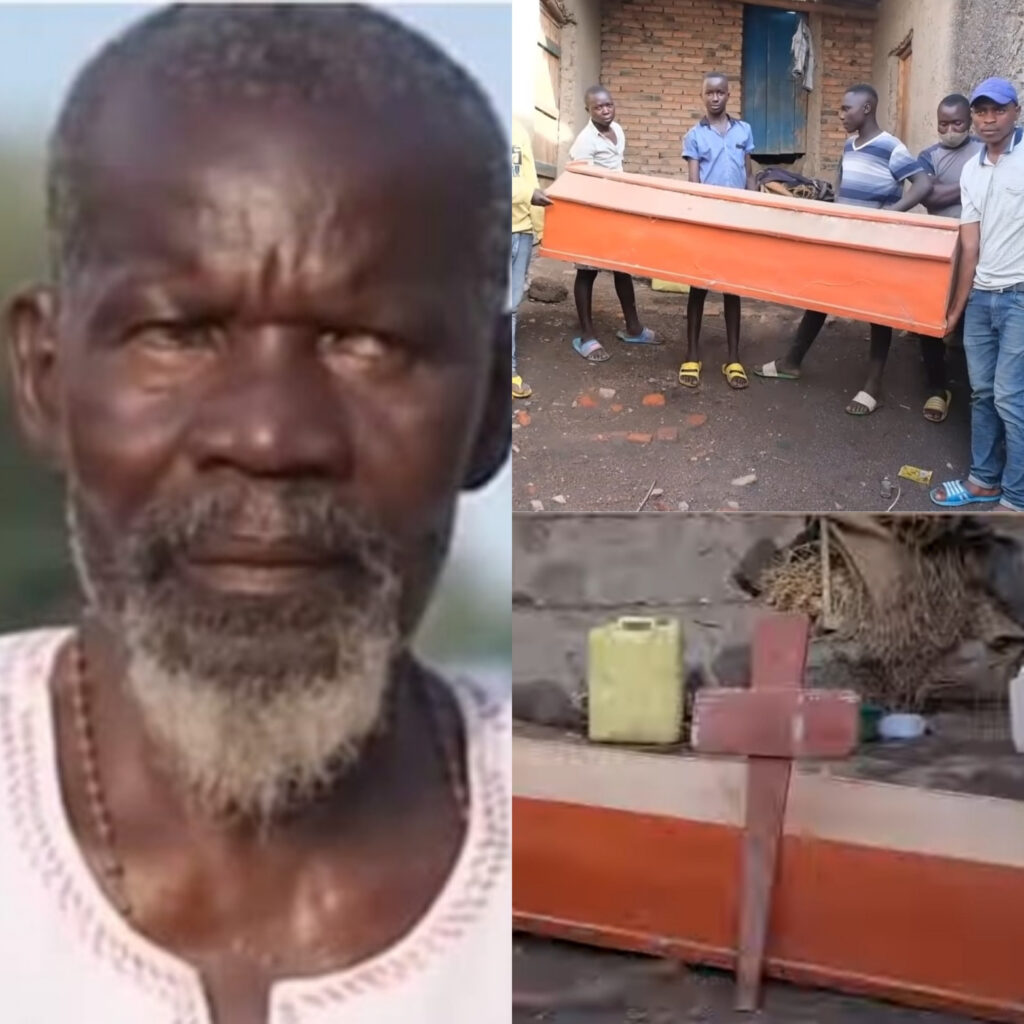 The 70-year-old is confident about dying soon.
A 70-year-old man identified as Leo, has made surprising preparations for his funeral. Leo, who has 9 wives but only accepts 3 of them, surprised everybody when he began to prepare his final resting place. He has dug his grave, paid for his coffin and the white cloth he would be buried with. He has also paid for drinks and other refreshments for guests at his funeral.
He didn't stop with that, Leo also paid for other important items and activities that are required for a proper funeral. Leo has paid the pallbearers in advance, bought cement and bricks for his grave. In addition, the septuagenarian has stated his desire to be buried by only men. He, however, does not state the reason why he wants to be buried by only men.
While speaking in an interview with Afrimax, Leo revealed the reason regarding why he took the unexpected decision. He stated that just like he sees others die and get buried, he has also seen the difficulty people go through to bury people in his community.
According to him, the majority of residents in his community are poor, and they often find it difficult to raise money for the funeral of their loved ones. He also added that he does not want his death to be a burden on others.
Speaking further, Leo noted that he is now aged and he is certain that the end is near. Therefore, he needs to make preparations in anyway he can. Leo said since he has made preparations for the funeral, he will be spending the rest of his life celebrating.
His act, however, is surprising to everyone in the village and makes them wonder if it was a good idea.
Source
LIB
Afrimax