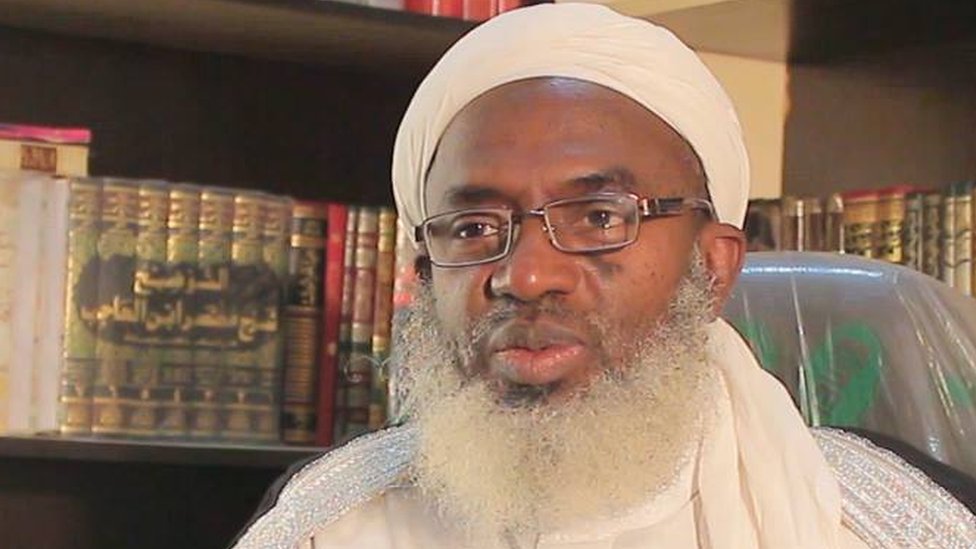 Mamu has been negotiating between bandits and families of the Abuja-Kaduna train attack victims.
Popular Nigerian Islamic cleric, Sheikh Ahmad Gumi, has asked the Department of State Services (DSS) to release or charge Takur Mamu to court. It will be recalled that Mamu who has been negotiating between bandits and families of the abducted Abuja-Kaduna train passengers was arrested in Cairo, Egypt alongside his family members on their way to Saudi Arabia for the lesser Hajj, and returned to Nigeria where he has been held in detention.
Reacting to the arrest of Mamu, Sheikh Gumi during his weekly sermon at the Sultan Bello Mosque in Kaduna labelled the actions of DSS as "terrorism,'' and asked for his release or court trial.
"Take him to court to face trial. Keeping him in custody despite being a family man was just to intimidate him. This intimidation is also terrorism. Arresting people unjustly is also terrorism; just like the terrorists do by going to somebody's house to kidnap him…How can we continue in this situation under a government that is about to wind up? Our hope is for them to finish successfully not in a bad light. It's not about Tukur Mamu, you all know that whenever they arrest innocent people, I always talk, not to talk of someone that I know and I'm only advising the government to release him so that we can apologize to him to forget what happened."
Sheikh Gumi
The cleric further noted that Mamu's arrest was God's test towards his faith and prayed that he would come out of the test successful.
Nigeria has been confronted with security challenges which have seen bandits kidnap travelers and ask for ransom or kill the victims. In some cases, the victims loose their lives or return to their families after being tortured or raped amongst other maltreatments.
Source
Pulse NG
Featured Image Credit: BBC