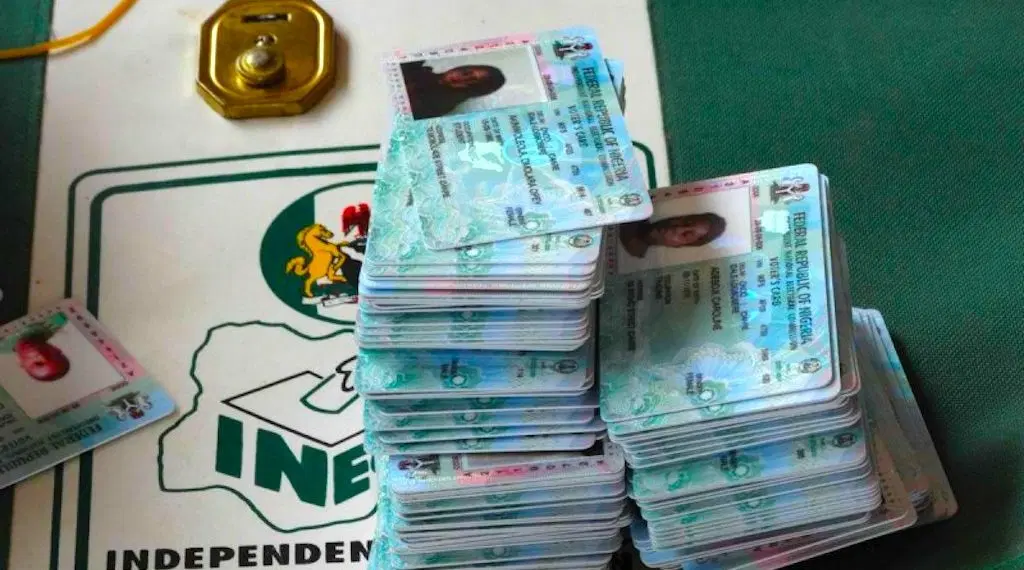 The commission expressed readiness to conduct a credible election in 2023.
Nigeria's electoral body, the Independent National Electoral Commission (INEC) has announced that from Monday, December 12, 2022 to Sunday, January 22, 2023, Nigerians can collect their Permanent Voters Cards (PVCs). INEC's National Commissioner and Chairman Information and Voter Education Committee, Festus Okoye, made the disclosure in a statement on Friday, December 2, 2022:
"The Commission has fixed Monday 12 December 2022 to Sunday 22 January 2023 as the dates for the collection of PVCs in all the 774 local government offices of the commission throughout the Federation. The commission also resolved to devolve PVC collection to the 8,809 registration areas/wards from Friday 6th to Sunday 15th January 2023."
The statement further noted that Nigerians unable to collect their PVCs at the commission's local government offices can do so at INEC's registration areas/electoral wards. Mr. Okoye further revealed that the collection would take place daily, including Saturdays and Sundays from 9:00am to 3:00pm.
In a similar development, INEC's national chairman, Prof. Mahmood Yakubu, has assured Nigerians of the commission's efforts to resolve result issues that may emerge from blind network. Prof. Mahmood made the revelation during an interactive session with journalists in Lagos on Friday. The INEC boss disclosed that the commission would work with the Nigerian Communications Commission (NCC) to resolve every network issue and assured Nigerians whose PVCs had been burnt of printing a new one before elections.
Prof. Mahmood said:
"Those whose Permanent Voters' Cards are burnt will vote if they apply for a new card. We will reprint those cards and the owners can vote. This also covers those who have lost their PVCs. Every PVC has a Voter Identification Number, VIN. INEC will retrieve the VINs and will quickly reprint the burnt/damaged cards to enable the affected voters to vote. Yes, they will be able to vote. We are determined and committed, and with the support of everybody, not only the security agencies, we will conduct credible elections in all parts of the country in 2023 and subsequently.''
Nigeria's general election will hold in February 2023.
Source
The Nation