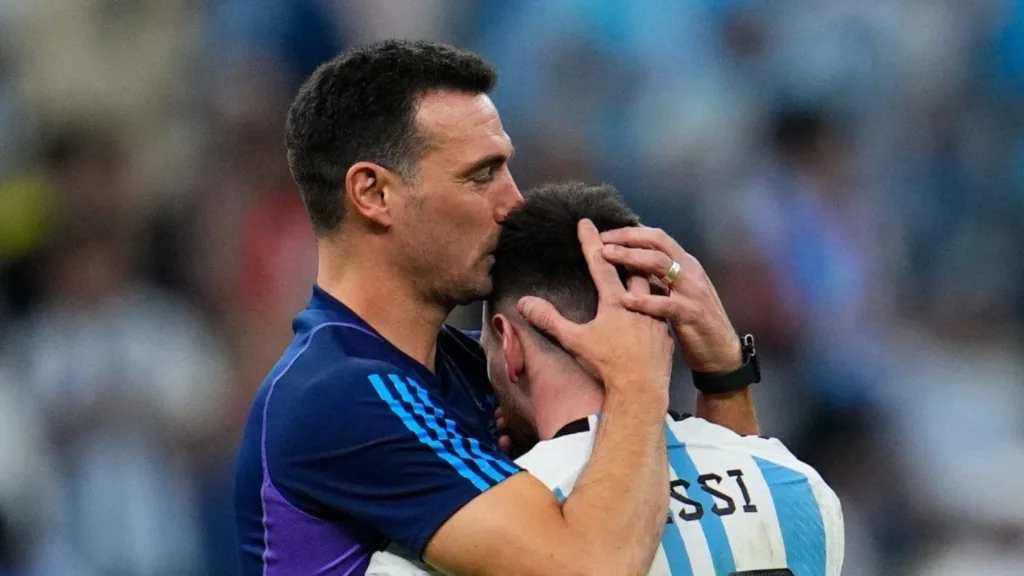 Messi has decided to continue playing national team football.
Argentinean national team coach, Lionel Scaloni, has hinted the possibility of Lionel Messi featuring in the 2026 FIFA World Cup which will be co-hosted by the United States, Canada, and Mexico.
Messi led Argentina to their first World Cup win since 1986 on Sunday, December 18, 2022 after beating France 4-2 on penalties with the normal time scores at 3-3, thanks to a Kylian Mbappe hat-trick, Lionel Messi's brace, and Angel Di Maria's lone strike.
Scaloni said:
"First of all, we need to save him a spot for the World Cup 2026. If he wants to keep playing, he will be with us.I think he is more than entitled to decide whether he wants to keep playing or what he wants to do with his career.''
Messi also ended rumours surrounding his international career by stating that he intends to continue playing for the South American country as world champion.
"I want to keep experiencing a few more matches as world champion… my career is nearly over because these are my last years."
Lionel Messi
Messi will now focus his energy on helping PSG win the UEFA Champions League.
Source
LIB