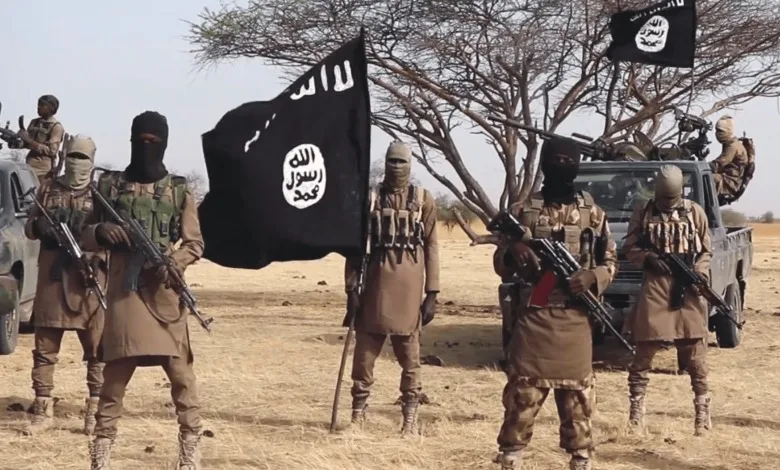 Buhari's initial insistence on not extending the deadline for the return of old Naira notes forced the terror group to distribute the money to passengers.
Armed men suspected to be members of ISWAP terror group distributed large sums of old Naira notes to passengers on the Maiduguri/Monguno highway, Guzamala LGA, Borno State, on Saturday, January 28, 2023.
Eyewitnesses told the Daily Trust that the armed group appeared in military camouflage outfits with two gun trucks.
Bakura Ibrahim said the group was positioned under a tree by the roadside with bags filled with old naira notes:
"We left Monguno at about 12 noon. As we approached Mairari, there were no existing checkpoints in the area; we were apprehensive…They stopped us and asked if we were going to Maiduguri, then they started giving each person 100,000 old naira notes, but we could not believe it. They gave each occupant of the Golf Volkswagen.''
Another witness said:
"The group simply told us, "If you think you can go to their banks and change it to new naira, go and do so; may Allah make it beneficial to you."
The Central Bank of Nigeria's Governor, Godwin Emefiele, was hesitant to extend the deadline for the return of old Naira notes to banks as of when the group distributed the sums.
President Buhari approved the extension of the deadline to February 10 on Sunday, January 29, 2023.
Source
Daily Trust