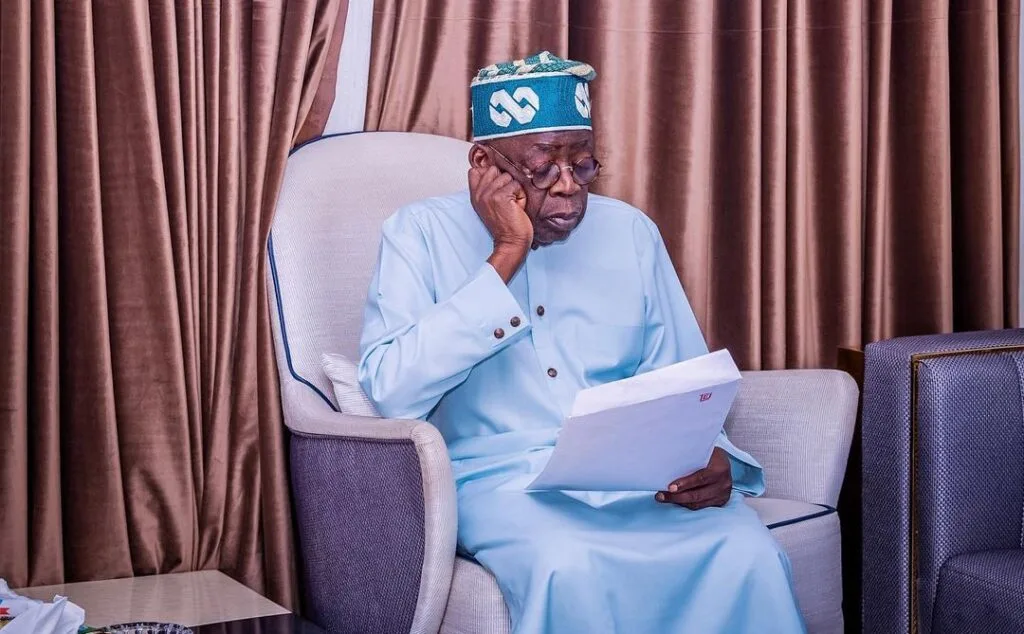 Tinubu secretly flew out of the country on Tuesday night. The reason for his trip is yet to be made public.
Nigeria's President-elect Asiwaju Bola Ahmed Tinubu has embarked on a secret trip abroad following his victory at the February 25, 2023, presidential polls.
According to a report by Peoples Gazette, the motive for the trip, which could complicate transition plans in the country, is not related to the health of the former Lagos State governor.
The Peoples Gazette also reported that two of Tinubu's associates, who spoke under anonymity, declined to mention the country the soon-to-be sworn-in Nigerian president flew to overnight.
Sahara Reporters earlier reported that Tinubu had been flown abroad for medical treatment. The report said Tinubu fell ill after months of political activities that saw him campaign all through the 36 states of the federation and the Federal Capital Territory, Abuja.
Related: Tinubu Travels Abroad To Rest
Tinubu's spokesman, Bayo Onanuga, told The Gazette that there is no cause for alarm regarding his principal's health and noted that he "travelled to rest after the hectic electioneering" and will "soon return home."
News of Tinubu's trip abroad has raised concerns among the Nigerian populace, who have had to endure years of medical trips by outgoing President Muhammadu Buhari.
Buhari is yet to disclose how much of the state's resources were used in funding his medical trips abroad.
Nigerians fear that they could go through another eight years of having a leader that is mentally and physically weak to pilot the affairs of the nation.
Justice Adekunke, a 27-year-old banker, expressed his fears to Lions Crib:
"We had to endure eight years of untold hardship under the administration of a sick President Muhammadu Buhari. I sincerely hope the new President-elect will not be better off on sick hospital beds in London like Buhari."
Tinubu, 70, was declared the winner of Nigeria's presidential election by the Independent National Electoral Commission (INEC) on March 1, 2023.
The Nigerian general election was marred by rigging, violence, and other forms of electoral malpractice.