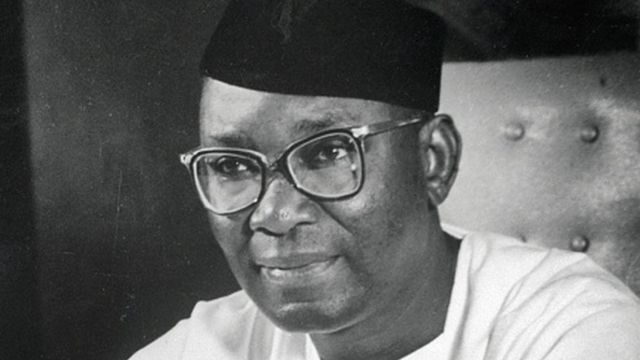 Azikiwe served as the first executive president of Nigeria after independence in 1960.
In a bid to celebrate the posthumous birthday of Nigeria's first executive president Dr Nnamdi Azikiwe, the government of Anambra State has declared Tuesday, November 16, 2021 as public holiday in the state.
Azikiwe who was born on November 16, 1904 served as president while Sir Tafawa Balewa served as prime minister of the country after independence in 1960.
The state government in a statement made public by the commissioner for information and public enlightenment Mr C. Don Adinuba said: "It was the Great Zik of Africa who inspired such outstanding Pan-African leaders as Dr Kwame Nkrumah of Ghana who led his country to freedom from colonial rule on March 6, 1957.''
Tuesday's public holiday will be the third consecutive year that the state is showing respect to the late statesman. Governor Willie Obiano had in the past urged the federal government to recognize the November 16 of every year as public holiday in honour of Azikiwe.
Obiano reiterated his call ahead of this year's commemoration, saying: "After all, the Ghanaians observe the birthday of Dr Nkrumah as a national holiday, just the way Tanzanians observe President Julius Nyerere's birthday as a national holiday. It is a huge national embarrassment that Nigeria has yet to declare November 16 a national holiday.''
Nnamdi Azikiwe died on May 11, 1966 at the age of 91.
Source
LIB
Featured Image Source: BBC