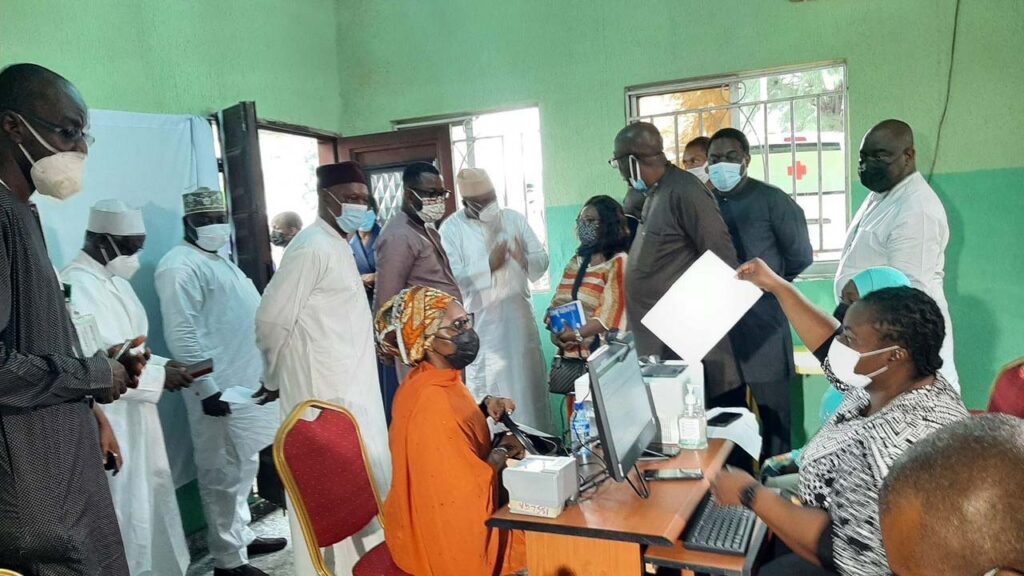 Long queues in registration centres have made the process hard for Nigerians.
Following pleas and agitations from Nigerians, the Independent National Electoral Commission, INEC, has finally agreed to extend the deadline for voter registration by 60 days.
This information was made public by the Chairman of the House of Representatives Committee on Electoral Matters, Aishatu Jibril Dukku, while briefing other lawmakers on efforts made by the committee towards ensuring the implementation of a resolution reached in the previous week.
"The Committee held a meeting with INEC yesterday (Tuesday) and they agreed to extend the CVR, all our resolutions were approved," Dukku disclosed to lawmakers on Wednesday, June 22, 2022.
It will be recalled that the Federal High Court in Abuja on Monday, June 20, ordered INEC to halt it's plan of ending the voter registration by June 30 following a suit filed by the Socio-Economic Rights and Accountability Project (SERAP) and 185 other Nigerians against INEC, charging the court to "declare unconstitutional, illegal, and incompatible with international standards the failure of the electoral body to extend the deadline for voter registration to allow eligible Nigerians to exercise their rights."
Source
Guardian NG
Featured Image Credit: The Guardian NG