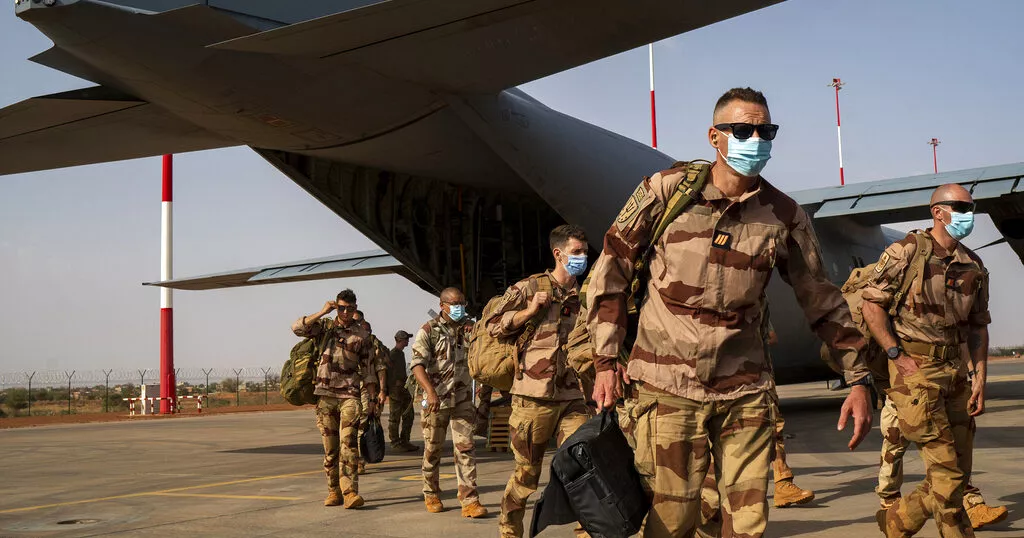 President Emmanuel Macron has finally bowed to pressure from Niger by removing French troops and diplomatic mission from the Sahel country.
Following pressure from the military junta and public demonstrations, French President Emmanuel Macron has decided to withdraw French troops and its diplomatic mission in Niger.
President Macron made the withdrawal announcement during a televised interview on Sunday, September 24, 2023.
A military coup in July saw the West African country's military remove its democratically elected president, Mohamed Bazoum, from power.
Since the coup, France has maintained its stand on the junta returning power to Bazoum.
Citizens of Niger have also backed the decision of their military and called for the withdrawal of French troops from their country.
Related: President Macron Of France Slapped In The Face During Crowd Walkabout (Video)
President Macron assured that the approximately 1,500 French troops in Niger, along with the French ambassador and the European nation's entire diplomatic mission, will vacate the country in the "months and weeks to come. France expects a total pullout by the end of 2023.
The military government, which has come to loggerheads with President Macron over his refusal to accept their regime, expressed satisfaction at his decision, saying:
"This Sunday, we celebrate a new step towards the sovereignty of Niger. This is a historic moment, which speaks to the determination and will of the Nigerien people.''
President Macron also disclosed that he had informed the ousted Bazoum of his decision despite recognizing him as the "sole legitimate authority" in Niger.
The decision of France comes at a time when former French colonies Burkina Faso and Mali have asked the European country's army to leave their territories.