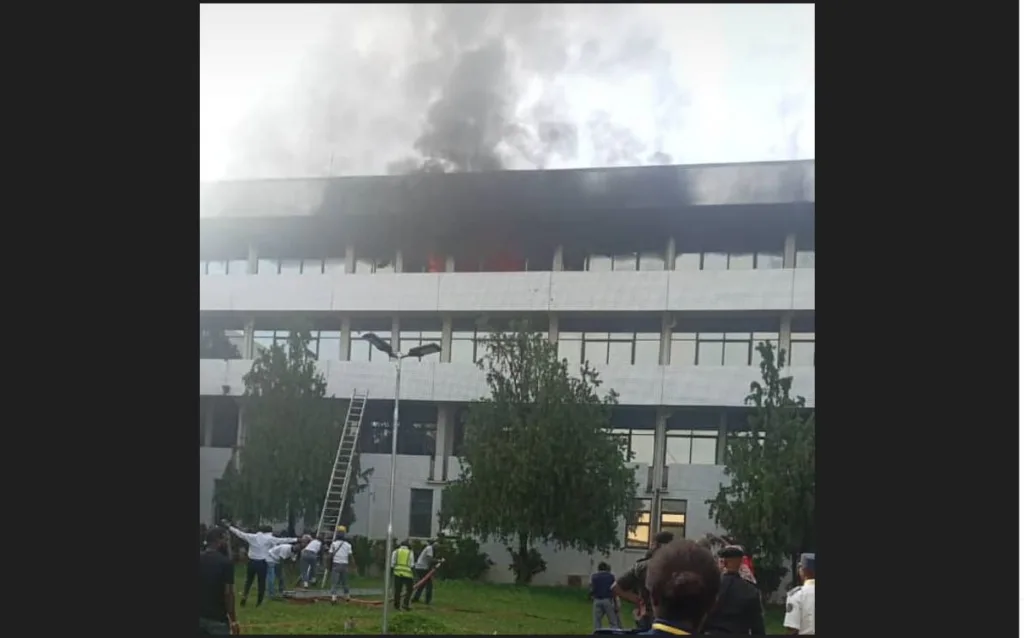 It is still unclear if the fire outbreak at the Supreme Court complex will affect the presidential election petition.
Offices belonging to three Supreme Court justices have been gutted with fire.
In the early hours of Monday, September 25, 2023, a fire outbreak occurred at the Supreme Court Complex.
The cause of the fire is still a mystery yet to be uncovered, as investigators are expected to find out.
Such fire incidences are mostly linked with bids to destroy evidence in the offices of judges of the Nigerian apex court, but as of the time of filing this report, we are yet to find out the origin of the incident, which left onlookers shocked.
The Nigerian Supreme Court is set to begin hearings regarding the Nigerian presidential election as opposition parties PDP and Labour Party are set to challenge President Bola Ahmed Tinubu's victory at the polls.
Related: Peter Obi Blasts Federal Government Over Treason Allegations
It is still unclear if today's fire outbreak is capable of affecting the court sessions, which are expected to begin soon.
Nigeria's supreme court is also expected to hear several election petition cases, as most parties have faulted the Independent National Electoral Commission's (INEC) conduct of the country's general election this year.
Citizens believe the judiciary is the "last hope of the common man" in a country with many failed institutions.
Nigerians expect the incidence to be investigated owing to its sensitive nature.